Patterson Presents at ACPA 2020
Patterson Presents at American College Personnel Association (ACPA) 2020 National Convention
---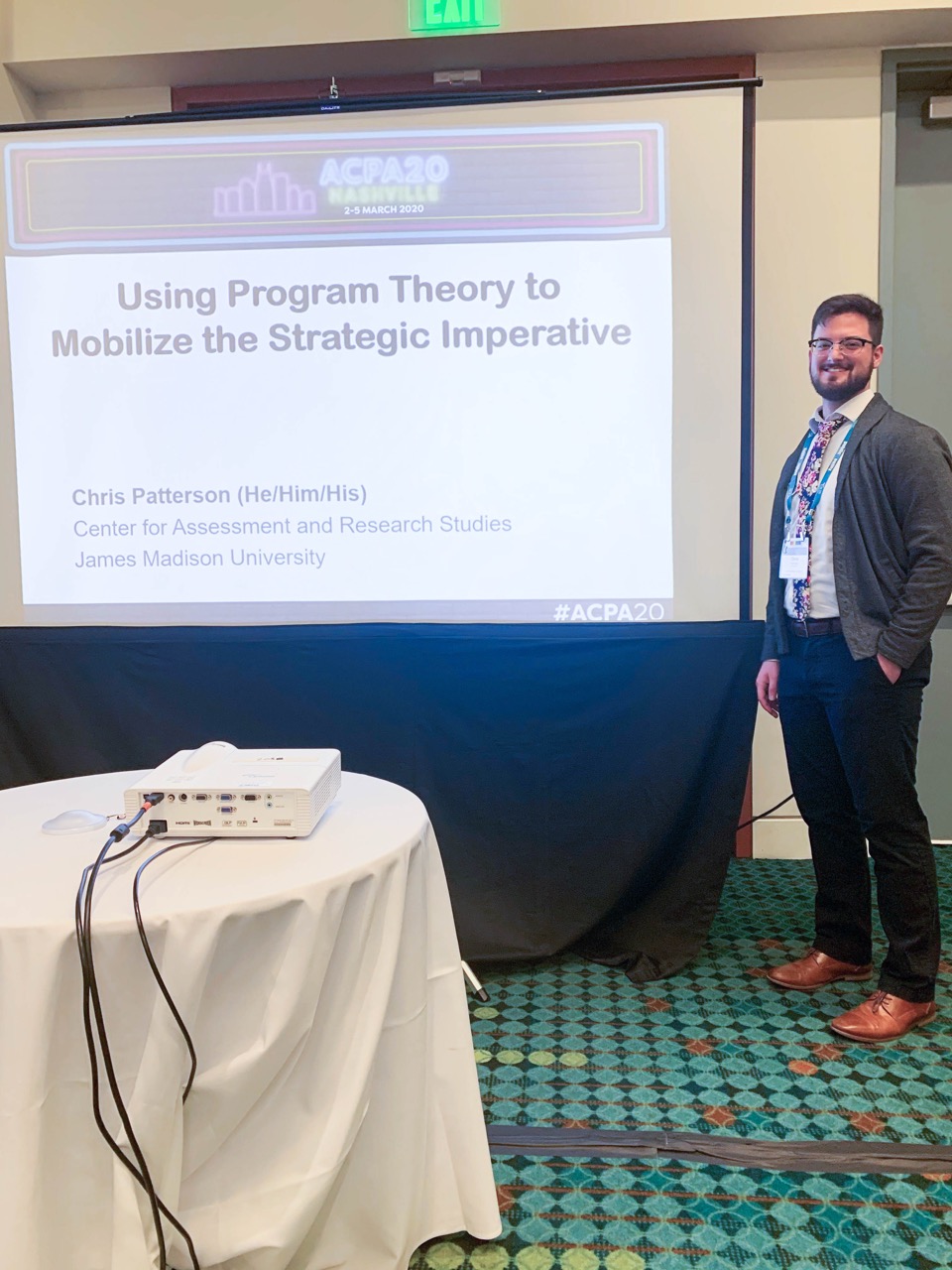 Chris Patterson, a first-year PhD student in the Assessment and Measurement Program, attended the annual convention of ACPA-College Educators International (ACPA) in Nashville, Tennessee. ACPA is one of the two major organizations that focuses on the research and practice of student affairs in higher education. At the convention, Patterson hosted a session that gave participants the opportunity to enact the Strategic Imperative for Racial Justice and Decolonization. The session was sponsored by ACPA's Commission for Assessment and Evaluation.
ACPA's Strategic Imperative for Racial Justice and Decolonization, initialized in 2016, is a call for higher education staff, faculty, and administrators to examine how their racial identity informs their daily practice. In 2019, ACPA released a framework with how the strategic imperative can be fulfilled, and name three outcomes for implementing racially just and decolonized practices in oneself and in one's work.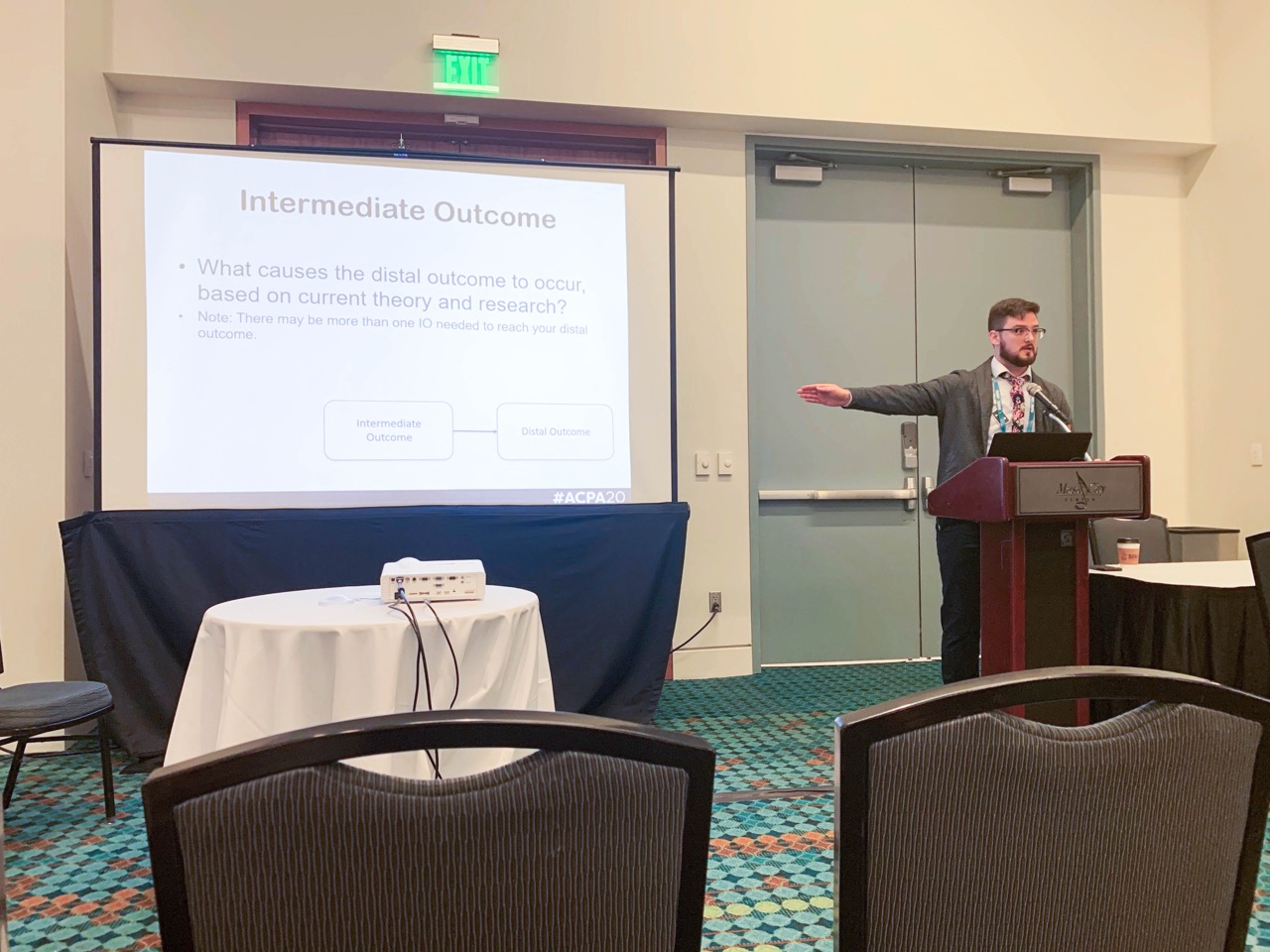 Patterson's presentation started with introducing the concept of program theory to the audience, using a paper by Pope, Finney, and Bare (2019) as his foundation. After discussing program theory, Patterson led an activity that got participants to think more about program theory.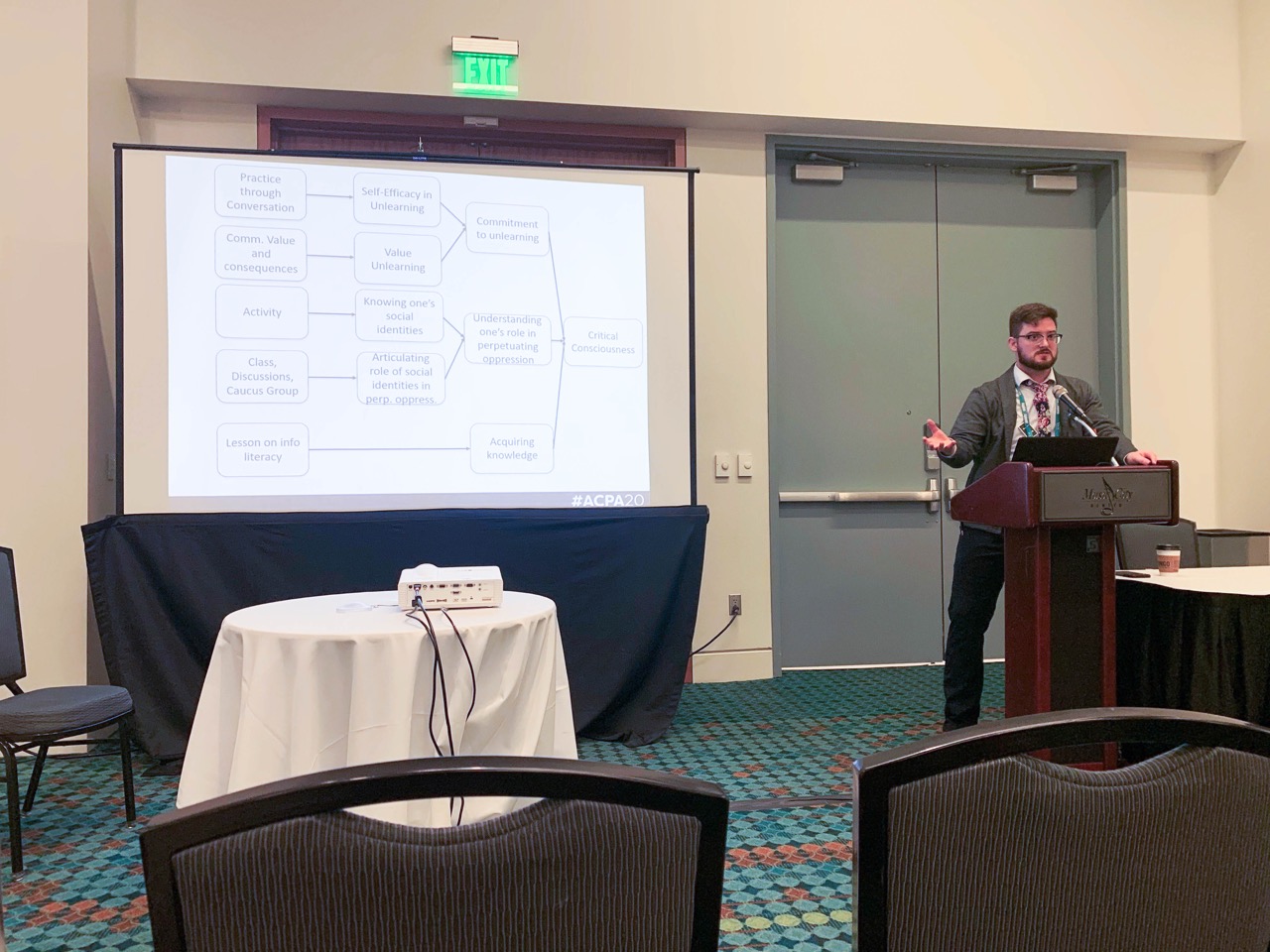 After the activity, Patterson connected program theory to the strategic imperative. Using one of the outcomes of ACPA's framework for the strategic imperative, Patterson used program theory and a logic model to help participants conceptualize and discuss action steps one can take to address racial bias in oneself and one's practice.
Overall, the presentation received high praise from both the audience and the Commission for Assessment and Evaluation. Over 20 people attended the workshop, and one attendee told Patterson, "I didn't know at first where to start the work [for the strategic imperative]. Now I know what I need to do."
If you missed the presentation or wish to know more, please contact Chris Patterson at patte3cr@jmu.edu. The presentation will also be published on the ACPA website as a webinar in the near future.