A talented, compassionate and selfless leader
When George Sparks started as dean of the College of Visual and Performing Arts, he was charged with the mission of creating a brand new college at JMU focused on the arts. Inheriting programs that enrolled around 1200 majors (600 art, 400 music, and 200 theatre and dance) he oversaw a time of incredible growth in facilities, programs to focus on living and learning, student and faculty research, and collaborations across campus. 
"He guided our opening of the Forbes Center for the Performing Arts and gave us principles of providing students with professional quality experiences, expanding diversity and inclusion in our instruction and performances/exhibitions, and sharing the arts with our community."
Dr. Marilou Johnson ('80), former CVPA associate dean 
Dr. Sparks elevated our arts students and programs to new levels of talent and regional and national recognition thanks to his ability to lead through a time of unprecedented change. In a career that spanned more than 37 years in arts education, Sparks came to JMU from Florida Atlantic University, where he served as director of the School of the Arts from 2005-2008 and director of bands from 1995-2005. Sparks was also a clarinetist and the founding musical director and conductor of the Wind Symphony of Florida at FAU.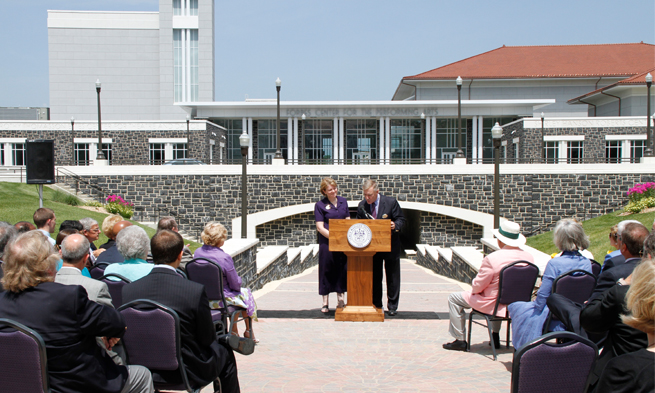 "It was a fantastic experience. I especially enjoyed watching the evolution of student and faculty work with the move from challenging to state-of-the-art facilities."
George Sparks, on opening the Forbes Center
Sparks spent his first two years on campus working toward the June 4, 2010, opening of the Forbes Center, along with Johnson and Regan Byrne, who was hired as the executive director of the Forbes Center in 2010. The three built on a commitment to the arts by JMU and President Emeritus Rose to generate a successful model for the Forbes Center.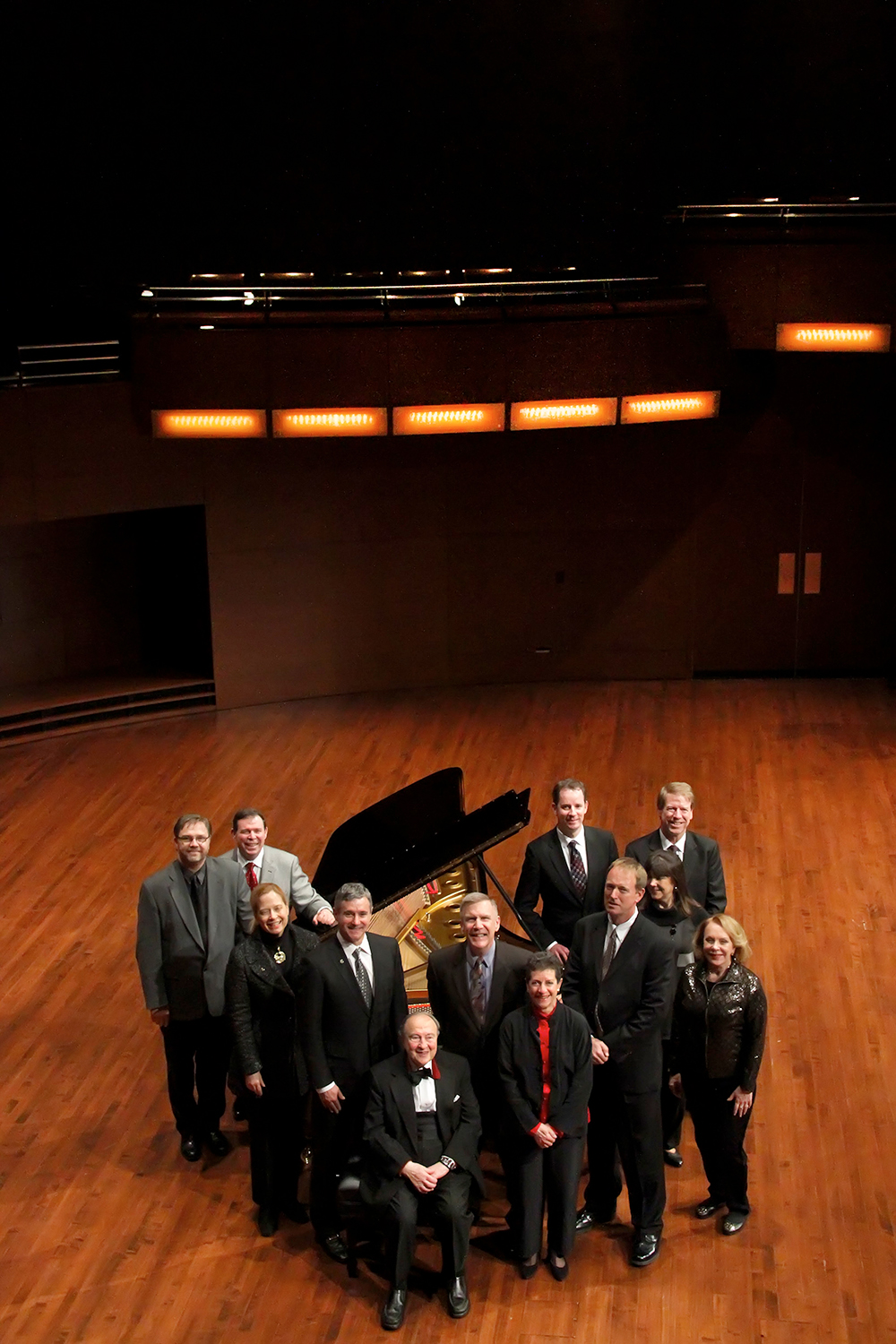 When Sparks retired, he said some of his favorite memories were of the performances and exhibitions he attended. "I've enjoyed seeing students and faculty progress in their artistic abilities, and you see that in performances, exhibitions and designs." Sparks recounted being "mesmerized" by the quality of the School of Theatre and Dance's 2018 production of Into the Woods, where sitting in the audience he was struck by the thought that his life had been worthwhile to have played even "a little part" in facilitating the change in the level of performance over the years. Updated facilities and on-campus partnerships forged by Sparks with different disciplines have expanded the artistic possibilities for students and faculty. 
Sparks was "a talented, compassionate and selfless leader," adds Johnson.
A time of unprecedented growth
2010
The $90.5 million Forbes Center provided new classroom and performance spaces for performing arts students
2011
The School of Art and Art History changed its name to the School of Art, Design and Art History
Graphic design became a major
2012
The Duke Hall Gallery of Fine Art (formerly Sawhill Gallery) received a revamp
The Skyline Museum (renamed The James and Gladys Kemp Lisanby Museum or Lisanby Museum) opened in Festival as an exhibition space for the Madison Art Collection
2014
A $42.9 million renovation to Duke Hall nearly doubled its size
2015
A $1.5 million upgrade to the Studio Center allowed graphic design, interior architecture and industrial design students to work under one roof. 
Interior architecture changed its name to architectural design and became a major 
Industrial design became a major.
2018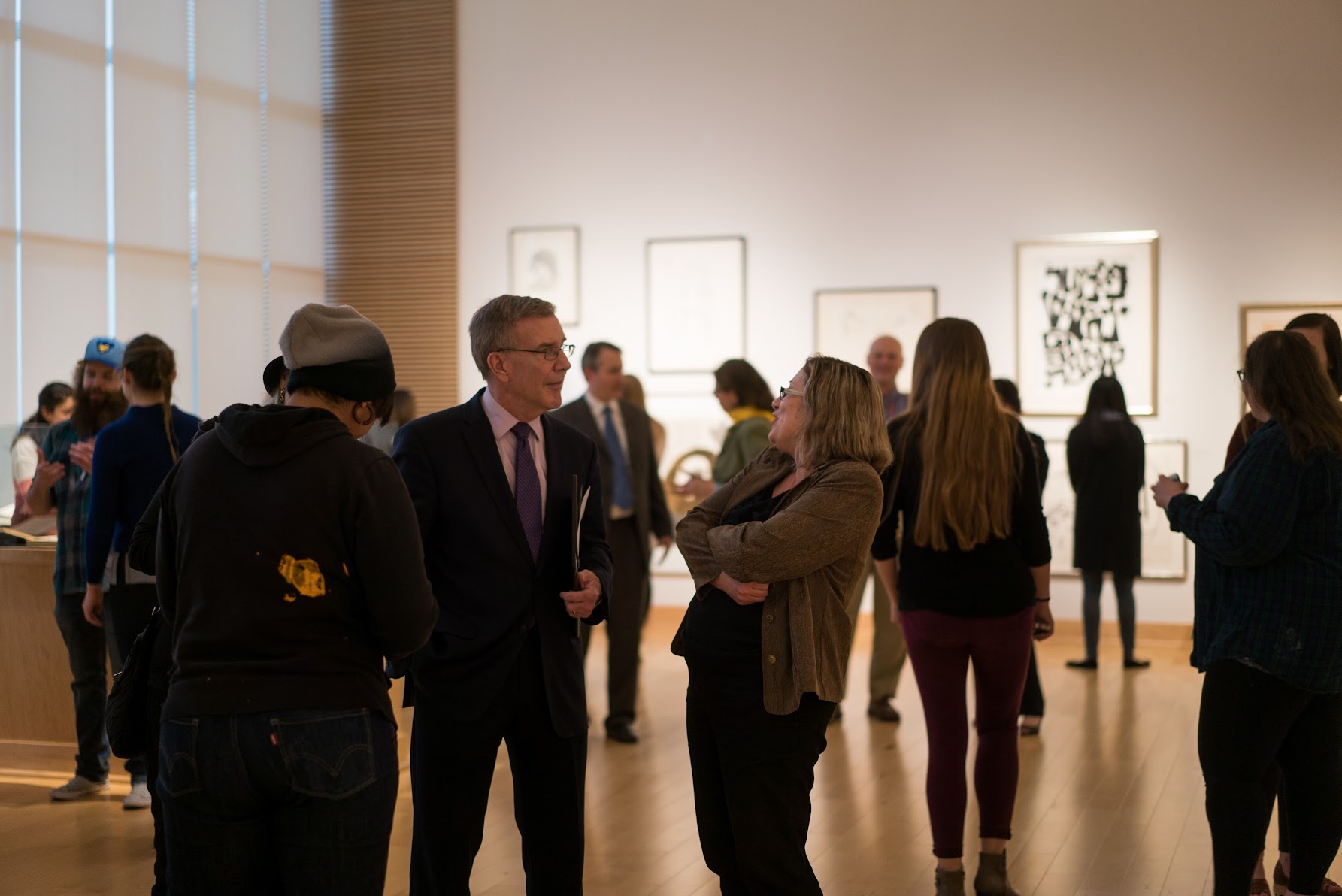 We in the College of Visual and Performing Arts are saddened by the passing of our friend and former colleague Dr. George Sparks, who died on Sunday, Sept. 13, 2020, after a battle with cancer. Dr. Sparks retired in June 2020 after having served as the dean of the CVPA since 2008.
Dr. Sparks once said about the arts:
"The arts are so powerful no matter which artistic endeavor you think about or look into... The arts can change the way you look at life. They can change the way you look at what we are doing on the borders of our country. They can change everything about you - with or without you knowing it."
We will forever love and miss Dr. Sparks and thank him for sharing his passion for the arts and for positively impacting those around him with his gentle spirit and contagious kindness.
The family asks that contributions furthering Dr. Sparks' commitment to the arts be made to the Dr. George E. Sparks College of Visual and Performing Arts Scholarship Endowment.
We are deeply saddened by the passing of George Sparks, a true friend and supporter of the Furious Flower Poetry Center. During his nine years as dean of the College of Visual and Performing Arts, he welcomed the internationally acclaimed Morgan State University Choir to perform with the JMU University Chorale at the 2014 Furious Flower Conference. He encouraged our production of "Throw Your Head Back and Sing: A Memorial Tribute to Maya Angelou," and he spearheaded the appearance of the Grammy-Award-winning band Ranky Tanky at the 25th Anniversary of the Furious Flower in Washington, D.C.
In so many ways he and his wife Sheryl Gifford showed their appreciation for the work that we do at the center. Dr. Gifford served on the Furious Flower Advisory Board for three years. They were a beautiful and loving couple who treasured all of their time together. 
We will miss George, a man who loved humanity as much as he loved music. These lines are dedicated to his memory:
The spark has not gone out.
It has simply been rekindled
In another sphere
Where music ignites the fireflies
And crickets fill the air
With staccato riffs. 
—Joanne Gabbin
On behalf of all of us at James Madison University, I would like to offer our profound condolences to Sheryl and to George's entire family.  George was one of the kindest, most warm-hearted colleagues I have ever known.  He was one of the first people I met at JMU—indeed, my family (including my wife Mary Ann and daughter Eleanor) were first introduced to  the JMU community at the Forbes Center back in 2012.  We shared George's love of the arts, and he in turn spent a great deal of time with all of us in hosting guests at countless special events and performances.  We shared laughter and even occasional tears as we were moved by special moments, especially when our own students were performing.  George always found positive ways to encourage and support our students, while pushing them to pursue excellence in their pursuits at every turn. 
George encouraged our daughter Eleanor to pursue her passion for theatre, and always took time to talk to her about the role of the arts in society.  Through his leadership in the International Council of Fine Arts Deans, George invited me to speak with that organization about the role of the arts in higher education.  It was a truly moving experience for me, and it gave me a sense of the tremendous regard that George's colleagues had for him all over the country.  His reach extended far beyond our campus and community.  
George was an innovator, educator, and collaborator to the core.  He was one of our leaders in thinking about interdisciplinary approaches in higher education, and was always willing to transcend traditional academic boundaries.  I can still hear his voice as he shared his vision for how the arts can transform lives and perspectives, and I know that his legacy will live on through the countless students, faculty and staff, and community members whose lives he touched.  George was one of those rare people whose presence uplifted everyone around him, and I am profoundly grateful that so many of us were able to call him a colleague, role model, mentor, and friend.
Jonathan Alger
President, James Madison University