News
Research alliance welcomes JMU
---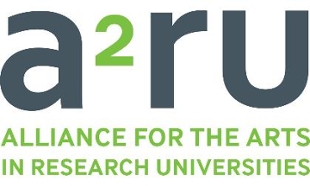 James Madison University has been accepted as a founding member of the Alliance for the Arts in Research Universities largely for its proven reputation as an institution valuing and supporting interdisciplinary undergraduate research.
JMU is one of 28 founders and the only comprehensive institution in the alliance whose aim is "to help equip students and faculty to address the world's most pressing, complex and open-ended challenges with creative confidence as well as disciplinary expertise," according to alliance documents.
While JMU's membership in the organization of research universities seems an unlikely fit, Dr. George Sparks, dean of the College of Visual and Performing Arts, who presented the case for JMU's inclusion, sees the university as a great partner in the new affiliation.
"We're a comprehensive university, we're a teaching university and we maintain that excellence in teaching, and at the same time, we're fulfilling a lot of the characteristics of a research university," said Sparks. "Our faculty are certainly on a par with the best research universities."
Sparks investigated the possibility of JMU's inclusion in the A2RU after hearing a presentation on the proposed alliance at a conference of the International Council of Fine Arts Deans. A member of the council's executive board, Sparks corresponded with colleagues who were establishing the alliance, provided data about JMU's excellence in undergraduate research, assessment and initiatives arts faculty and students have explored with other campus partners.
The Institute for Visual Studies and the Madison Art Collection were key arts entities that Sparks highlighted in his conversations with alliance officials. "I told them, 'We're interested in joining the alliance if you expand the organization into undergraduate institutions. If you have an interest in us joining at any time, just let me know.'"
The alliance was very interested in JMU and board members voted to extend an invitation to join. Other state universities joining along with JMU are the University of Virginia, Virginia Commonwealth University and Virginia Tech.
Now that the alliance's initial membership is formed, plans are under way for partners to meet in March, organize committees and post success stories of university initiatives on the group's website, www.a2ru.org. An alliance conference is tentatively planned for late 2013.
"The alliance is interested in what's going on across the country in universities in which arts partner with other disciplines in initiatives," Sparks said. "They are interested in how artistic thinking and practice can positively influence research in engineering and science."
Among the initiatives JMU plans to share are the 2010-11 academic year integrated arts and sciences focus on the study of the human genome, The Dance of Art and Science. That yearlong study brought Dr. Francis Collins, director of the National Institutes of Health and former director of the National Human Genome Research Institute, and the Liz Lerman Dance Exchange to campus. Lerman's ensemble worked with JMU students and faculty on "Ferocious Beauty: Genome," a multimedia dance piece created by the collaboration of artists, scientists and educators with inspiration from the mapping of the human genome.
Campus sustainability efforts, including ones developed in partnership with Michael Singer, an internationally known artist and designer who has developed a cross-disciplinary style that has resulted in public art, architecture, landscape and planning projects that are models for urban and ecological renewal, will also be posted. Singer has shared his talent and insight with JMU colleagues since 2009.
As JMU shares good ideas via the alliance, Sparks hopes involvement in the new alliance will open paths for more students to learn about the university. "All the schools in the College of Visual and Performing Arts would like to expand our reach, which this opportunity does. This gives us in many ways the best national stage that we can get in one area, the area of research and cross-disciplinary arts initiatives. It also gives us incentive to mount new initiatives with other disciplines on campus."
"Our membership in the alliance speaks volumes about the distinctiveness of this university," Sparks said. "At JMU we maintain a great teaching university status, while our faculty and students do incredible things in research."
# # #
Feb. 8, 2013