Welcome to the College of Visual and Performing Arts at James Madison University.
The College of Visual and Performing Arts is the center of creativity and arts at JMU. Our School of Art, Design, Art History, School of Music and School of Theatre and Dance focus on high-level artistic training combined with entrepreneurial action and the integration of that practical training with your liberal arts studies.  The College also houses innovative opportunities through the Office of Creative Propulsion and the Madison Art Collection and Lisanby Museum. 
CVPA students are known for their collaborative projects and professional-level performances and exhibitions. Synthesizing the intersections of their artistic work and the world around them, CVPA students understand how to creatively solve problems and make a difference in their communities. Our students are ready for the professional world, whether moving into jobs or creating opportunities for themselves to develop and succeed.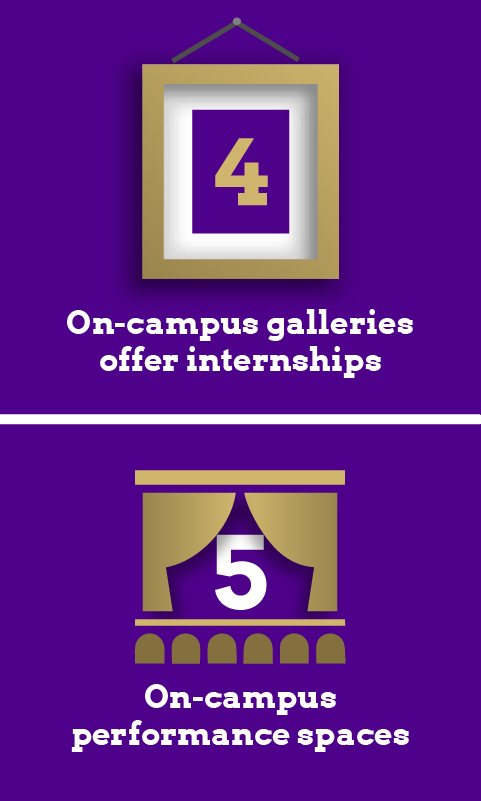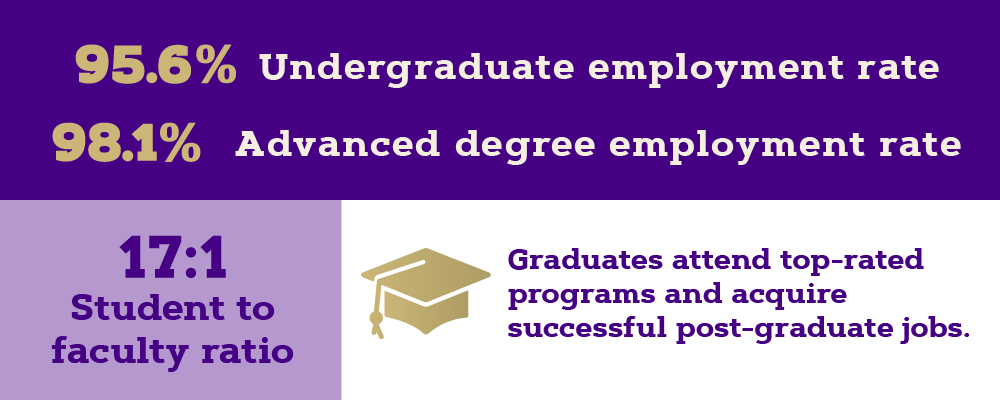 Mission Statement & Goals
Mission
The College of Visual and Performing Arts empowers our communities to collaborate, envision, and achieve their creative and professional aspirations. We explore the arts and design as a vehicle for cultural advancement, transformation, and engagement.
Vision
To cultivate opportunities within our communities, empowering individuals to create their own paths toward a lifetime of growth, success, and fulfillment.
Values
Collaboration
We embrace collaboration to learn and generate ideas and outcomes that are strengthened by diverse contributions.
Critical Inquiry
We seek to understand multiple perspectives and create new ideas to center our work within the contemporary global dialogue.
Integrity
We are committed to a learning community defined by honesty, ethics, fairness, and transparency.
Creative Excellence
We cultivate creative and intellectual explorations through impactful experiences, seeking to challenge the boundaries of innovative pursuit.
Inclusivity
We celebrate a diverse community where everyone can achieve their artistic and design ambitions.
Transformation
We foster a transformative educational environment emphasizing personal development and professional growth.