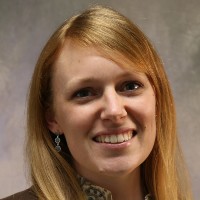 Education
MAT, James Madison University
BS, Biology, James Madison University

Reilly Zwanzig graduated from JMU's College of Education 5-year undergraduate/graduate teacher licensure program in secondary education with teaching endorsements in Biology, Gifted Education, and Algebra 1, adding her English endorsement after her first year of teaching. She spent five years teaching in Rockingham County, Virginia as a Gifted Education teacher in middle school and high school, teaching a variety of courses from STEM-based electives to photojournalism, in addition to advocating for the learning needs of gifted students in her schools and school division. She received the Educator of the Year Award for Elkton Middle School in 2019.
She returned to JMU in October 2020 as the College of Education Academic Advisor. Her professional interests include gifted education programming and advocacy, project and problem based learning, and photography and design.