Academic Affairs COVID-19 Information
August 4, 2021
There is a cross-campus team keeping our COVID-19 postings up-to-date and tailored for the different audiences at JMU so that you can find what you need quickly. Often, this means we are providing links and sending you to other sites, like to the VDH site for info on vaccines, because their details change so fast.
General Updates 
All general university information related to COVID is collected on the Stop the Spread site. This also includes archives of all communications sent to faculty, staff and students from the President's Office for those times you remember seeing an email about something but can't find it. For questions based on your status as a JMU employee, refer to the frequently-updated Return to the Workplace guidelines.
For Faculty
The AA COVID site was created to be the best resource for Academic Affairs faculty and staff. The Health and Safety page is a collection of guidance specific to conditions in academic spaces. There are a variety of resources related to teaching during a pandemic and teaching online, as well as FAQs created in response to questions that we have received from faculty and staff.
Faculty and staff also receive the AA Bulletin via email about once a week, which contains timely reminders of important academic and course-related information. When urgent issues arise, the Provost's Office will send emails directly to faculty and staff. These are archived on the AA COVID-19 site.
For Students  
You can also refer students to the site – there are FAQs for them related to classes and resources for online learning. All sites are updated frequently, with changes in bold, red text and the date of modifications at the top of the page.
What Do You Need?
We built the AA COVID site to identify and consolidate the data most relevant to AA faculty and staff. If you can't find the information you need, email shackekl@jmu.edu and let us know. We can curate better information, in a better format, if we know what is most important to you.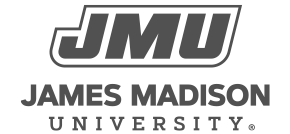 800 South Main Street
Harrisonburg, VA 22807
Contact Us