UBO: Refund Processing through BankMobile
September 3, 2020
James Madison University has partnered with BankMobile to deliver your financial aid refund. BankMobile is committed to delivering 100% of your refund, providing students with clear choices and offering great customer service. For more information about BankMobile, visit this link: http://bankmobiledisbursements.com/refundchoicessso/
To get started:
Log into mymadison.jmu.edu
Go to the Student Center
Click the My Refunds link to make your refund preference selection
Are you due a refund?
If you're due a refund, you'll get an email from BankMobile letting you know when it's been processed.
You can also have refund alerts sent directly to your mobile phone. Signing up is easy:
Log in to your profile
Under the 'User Profile' tab, select 'Mobile Alerts'
Follow the prompts.  (Text message fees by your service provider may still apply).
University Business Office
Mon - Fri 8 a.m. - 5 p.m.
Summer Hours of Operation:
Mon - Thur 8 a.m. - 5 p.m.
Fri 8 a.m. - 12 p.m.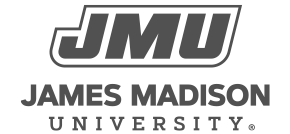 800 South Main Street
Harrisonburg, VA 22807
Contact Us