Military Science (Army ROTC) - SMP


SIMULTANEOUS MEMBERSHIP PROGRAM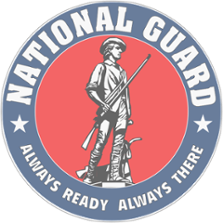 Students currently enrolled at James Madison University, Blue Ridge Community College, or Bridgewater College and are in the National Guard or Army Reserves, or may be planning to join, may enroll in ROTC as part of the Simultaneous Membership Program (SMP) provided all enrollment criteria have been met. 
The ROTC/SMP program is a volunteer Officer training program designed to increase the number of ROTC Officers available for Reserve Forces Duty (RFD). It encourages enrollment and participation in the ROTC Advanced Military Course and provides the future Officer with leadership and reserve unit experience.  Those in the SMP program can also be eligible to compete for active duty (unless on a reserve component scholarship).
PURPOSE:
The purpose of the SMP Program is to: (1) give eligible enlisted members of the Army National Guard and Army Reserve an opportunity to participate in the Advanced ROTC Program; (2) provide Non-scholarship, Reserve Forces Duty scholarship, Military Junior College scholarship, or Dedicated Army National Guard scholarship students an opportunity to serve in an Army National Guard/Army Reserve unit while participating in ROTC.
The intent of the SMP program is to increase Officer accessions into the Army National Guard/Army Reserve Components by increasing ROTC enrollment from enlisted RC members who are attending college. The SMP also reinforces training on the role of the commissioned Officer in the Army and gives Cadets the experience of working with Soldiers and Non-Commissioned Officers.
How to join:
Current National Guard or Reserve soldiers will need to gain approval from your current unit chain of command, and then sign an ROTC contract that enables you to start the program at your unit and enroll in leadership classes here at JMU.  If not already in the NG or USAR, you can enlist and then enroll in the ROTC program.
New soldiers have the option to go to Basic Training first, then contract with ROTC (provided you meet all eligibility requirements).  
Here are some benefits of the SMP program:
You are non-deployable from the time you become a contracted SMP Cadet until you graduate.
You will earn a commissioned as a Second Lieutenant upon graduation.
You will continue to receive Tuition Assistance ($4,000 per year - upon completion of basic training and Advanced Individual Training).
You can choose to stay in the US Army National Guard or US Army Reserves, or compete to go on active duty and serve in the Regular Army once you graduate.
You immediately begin receiving E-5 (SGT) pay for drill weekends.
You will receive a monthly ROTC stipend of $350-500 a month.
Those who choose to complete Basic and Individual Training are eligible for Reserve component GI Bill at $369 monthly.
VA Army National Guard SMP Cadets can receive $8,000 per year toward tuition (upon completion of basic training).
Out of state students who join the VA NG can receive in-state tuition rates.
Students may be eligible for the Montgomery GI Bill Kicker after completion of AIT in the amount of $350.
Dedicated National Guard and Reserve scholarships are also available (if you qualify) for those students who obligate their service after commissioning in one of the reserve components.

Upon completion of Basic Training, an Army National Guard/Army Reserve Component Soldier, who has 30 credits towards their major and 3yrs or less to graduation, can contract into the ROTC program while completing their college degree, and ultimately commission as a Second Lieutenant in the US Army upon graduation.
To discuss your options with the SMP program, contact SSG Jonathan Fretwell at 540-717-4464 or jonathan.a.fretwell.mil@mail.mil