Department of Military Science (Army ROTC)
News / Announcements
- Congratulations to all of the scholarship winners from the 2021-22 Army ROTC National High School Scholarship process.  We're excited to see what the future has in store for you.
- The application window for the 2022-23 Army ROTC National High School Scholarship is open now for rising high school seniors.   
Apply at the link below.
www.cadetcommand.army.mil/scholarships.aspx
Watch the JMU Army ROTC Professor of Military Science (PMS) Welcome Video here
CONGRATULATIONS to the Commissioning Class of May 2022!
GO DUKES!
CONGRATULATIONS!! The Duke Battalion Ranger Group successfully competed against some of the worlds best Ranger Groups during the annual Sandhurst Competition.  WAY TO GO DUKES!!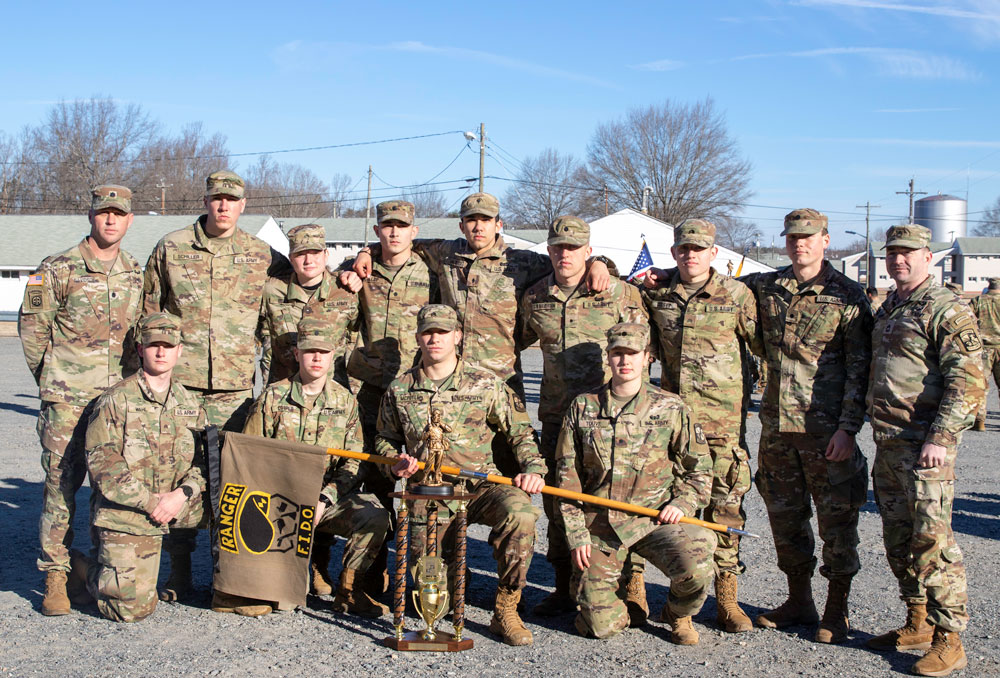 Air Force ROTC - UVA Detachment 890
Air Force Reserve Officers' Training Corps (AFROTC) at JMU is established under a cross-town agreement with the University of Virginia. JMU students take AFROTC classes at UVA for JMU credit. AFROTC offers students the opportunity to receive US Air Force officer training while completing undergraduate or graduate studies. AFROTC is the largest of three programs available through the Air Force to earn a commission and serve as an officer in the United States Air Force.
AFROTC offers two, three, and four year commissioning programs for students of all levels, graduate or undergrad*.
More information can be found on the UVA AFROTC website, by calling 434.924.6831 or 877-882-8723, or sending an email to afrotc-admin@virginia.edu.