December 4, 2023
COE Diversity Statement
In the College of Education, we work to disrupt, interrupt, and change systemic inequities in P-12 schools, adult education, and higher education by demanding equal and equitable rights, opportunities, and treatment for all; to produce inclusive and equitable participation, power, access, impacts, and outcomes for all groups, by embedding educational justice as part of our culture through people, places, programs, policies, and processes.
Want to be an educator?
Whether you are changing or deciding on a major or interested in adding an Education Minor to your degree, our undergraduate and graduate education programs emphasize advanced knowledge in specialty areas and will provide you with the opportunity to develop the leadership and professional skills required to effectively address the needs of a changing society.
James Madison University's College of Education is distinguished through faculty and student achievements, academic rigor, excellence in teaching, student and faculty interactions and relationships, technological innovations, and national recognitions. The College prepares students to become professionals who are able to knowledgeably integrate diverse perspectives and positively impact the lives of all they serve.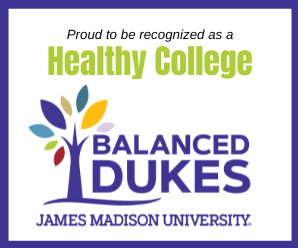 College of Education
Memorial Hall
MSC 6907
395 South High Street
Room 3175
Harrisonburg, Virginia 22807