JMU News
New program to lower barriers, increase graduation rates at local schools
Create academic pipeline to further education
---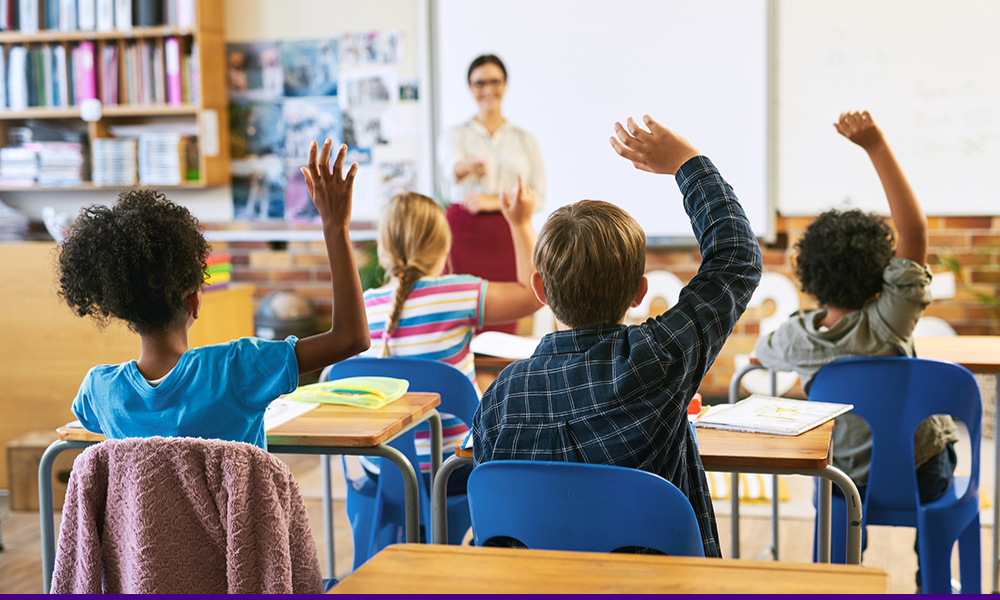 Harrisonburg, Virginia -- James Madison University's Student Academic Success & Enrollment Management office in partnership with the College of Education will receive $1.3 million over the next 5 years to partner with local school divisions to help disadvantaged students earn their high school diploma and pursue their postsecondary education.
Talent Search is a federally funded program offering outreach and student service programs specially designed for eligible students from disadvantaged backgrounds.
Talent Search will offer services that are free to qualified students at Thomas Harrison Middle School, Skyline Middle School and Harrisonburg High School in Harrisonburg City Public Schools and at Spotswood High School in Rockingham County Public Schools, supporting a total of approximately 125 middle school and high school students at each school.
JMU Talent Search personnel will work collaboratively with local school district staff to ensure the success of participants.
Once a student is selected to participate in the new program, they will receive access to academic, financial literacy and professional development support opportunities through JMU's Student Academic Success & Enrollment Management office to ensure successful program completion. 
The program will offer skill-building workshops, tutoring services, individualized mentoring programs, career exploration opportunities, and a summer advising program, which includes college campus tours and assistance in completing college admissions and financial aid applications.
The program is designed to help motivate and support eligible students in grades 6 through 12 in the Shenandoah Valley to overcome social, emotional, and academic barriers to achieve success in education beyond high school.
The goal of the program, first, is to help students from disadvantaged backgrounds that are traditionally underrepresented in postsecondary education, find academic success and graduate from high school. Second, the program encourages enrollment and graduation from postsecondary education. 
"Every student deserves the opportunity to access college and achieve their education goals," said James Madison University Vice Provost for Student Academic Success and Enrollment Management Rudy Molina, Jr. who also serves as the faculty liaison to Talent Search. "This program aims to support local students in the Shenandoah Valley who otherwise may not have the opportunity to pursue a higher education." 
The program identifies and assists eligible students from disadvantaged backgrounds who have the potential to succeed in higher education, to help them progress through the academic pipeline to postsecondary education programs. The program introduces participants to 4-year, 2-year, and vocational school post-secondary options.
The Talent Search program is consistent with JMU's hallmark academic mission of fostering student success through providing holistic academic support services and career-readiness tools to students through specially designed services and programs. 
The program aims to build on the success of JMU's already well-established academic engagement initiatives, such as the Grow Your Own Teaching Fellows program, Professors in Residence, and the Valley Scholars program.
###
Contact: Clay Sutton, suttoncd@jmu.edu
More information about James Madison University, including rankings and recognitions can be found at jmu.edu/about.