Military Science (Army ROTC) - Color Guard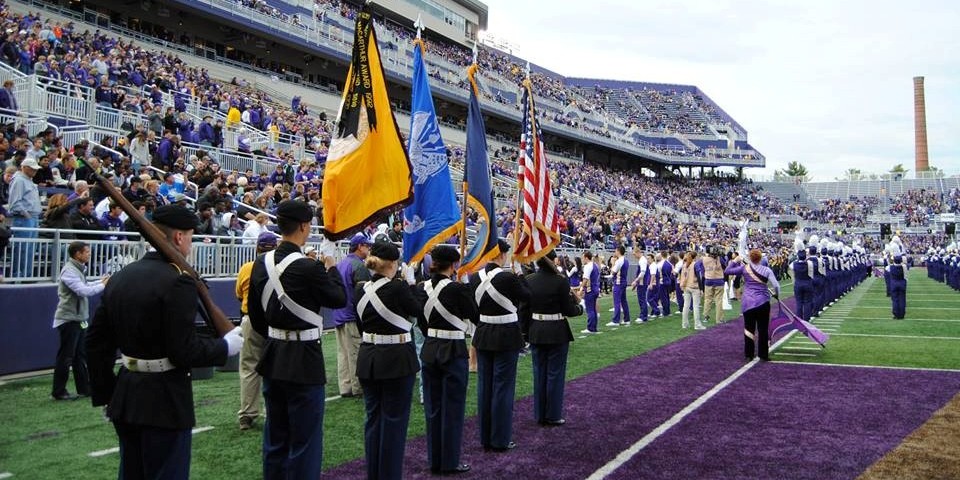 The JMU Army ROTC Color Guard is one of the most high-profile ROTC groups on campus. This group gives Cadets the chance to demonstrate their abilities to perform more advanced facing and marching movements, as well as display our nation's colors in a honorable and dignified manner.
Color Guard members demonstrate their new found talents at home football games, home men's basketball games, and several memorials and ceremonies around Harrisonburg and the surrounding communities.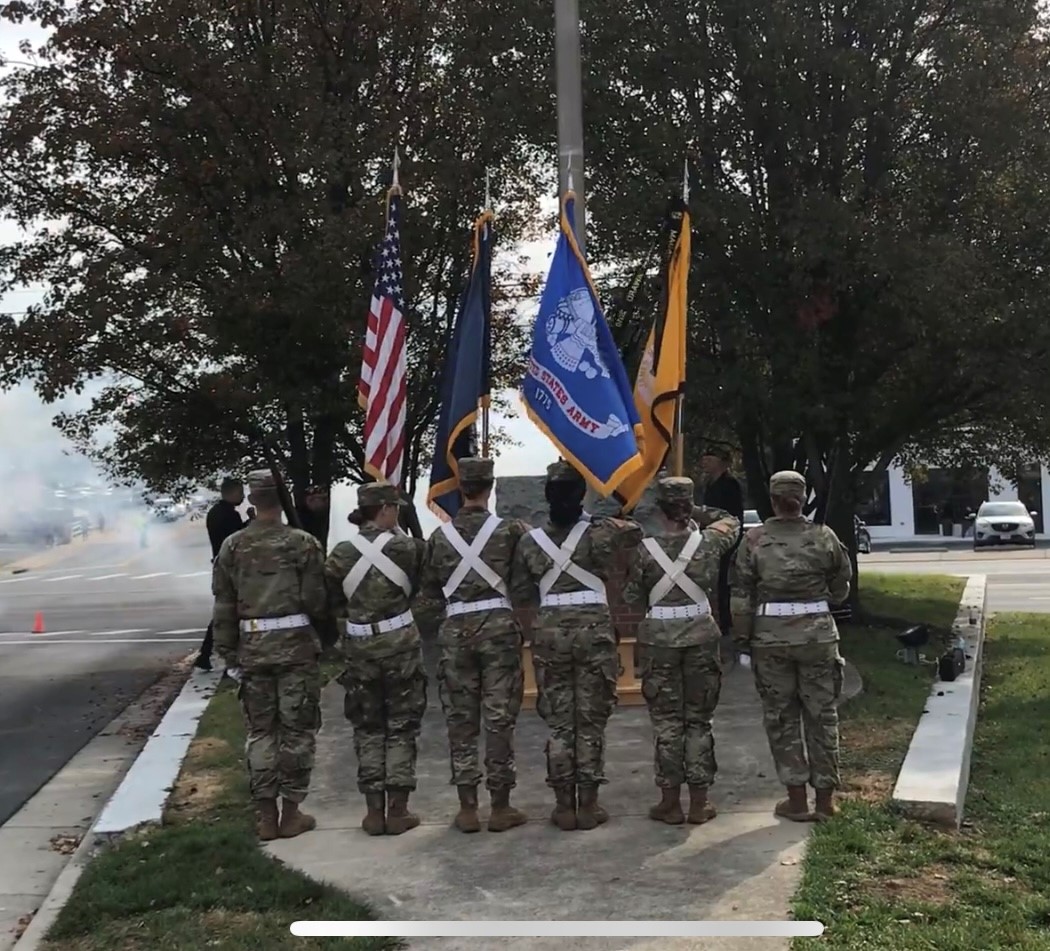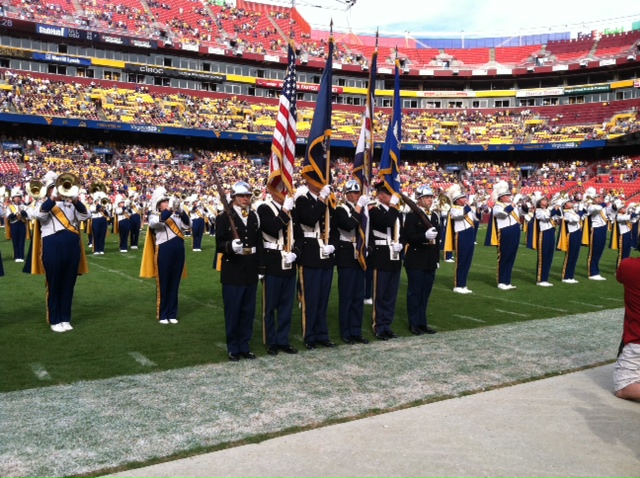 Joint Color Guard with WVU ROTC at the JMU vs WVU football game at FedEx stadium.