What are fellowships?
Fellowships are competitive awards that provide financial and, in some cases, networking support to help advance your professional or academic career. The fellowships available through the Office of Fellowships and Awards come from external foundations and organizations, not from JMU. As such, they may be open to students from around the state, country, or globe.
What are fellowships for?
Fellowships support a number of different activities, including graduate study, research and creative work, study abroad, teaching English in a foreign country, leadership and public service, immersive language study, and so much more.
Note: With a few exceptions, these awards do not pay for regular tuition and fees at JMU.
Who are fellowships for?
It is a common misconception that fellowships are for somebody else. In reality, fellowships are for most students. With over 90 awards, there are options for all majors and areas of interest. Some have GPA or experience requirements; others do not.
The real answer is this: fellowships offer diverse, far reaching opportunities. Students of all backgrounds all welcomed. Schedule an appointment with one of our advisors to learn more.
Why should I apply?
Because you will learn a lot about yourself! When you apply for a fellowship, you'll think deeply about your motivations and interests, learn how to articulate your strengths and goals, develop the art of persuasion, and become a stronger writer and presenter.
Contact Us
fellowships@jmu.edu 
(540) 568-8960
Schedule an appointment
Our office is located on the 2nd floor of Foundation Hall.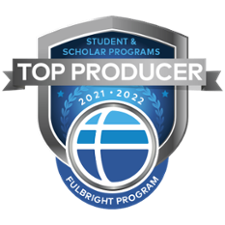 View this profile on Instagram