The World Is Waiting
JMURJ is a student-run, peer-reviewed academic journal that gives JMU undergraduates an outlet for their research and scholarship. JMURJ publishes undergraduate work from all JMU fields of study on a rolling basis.
Through nine volumes, JMURJ articles have been downloaded in 195 countries. There are +/-195 countries in the world. 
Share Your Work
With the World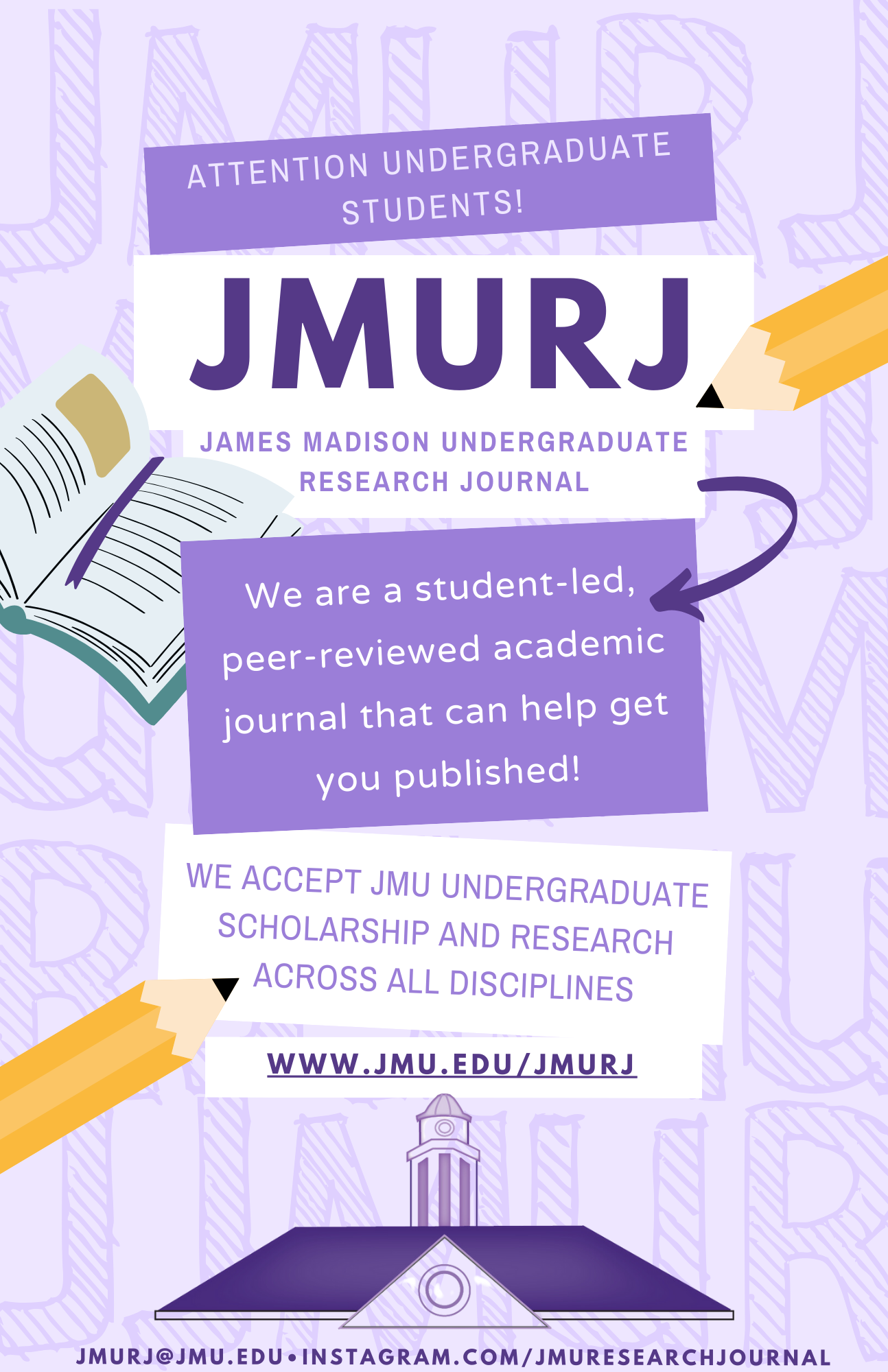 JMU Undergraduate Research and Scholarship