The James Madison Undergraduate Research Journal is a multidisciplinary, student-run, peer-reviewed undergraduate academic journal that gives undergraduates an outlet for their research and scholarship while preparing them for their experiences beyond JMU. JMURJ publishes JMU student undergradute research on a rolling basis. Full volumes and individual pieces are available here on the JMURJ website, through the JMU Libraries' JMURJ Scholarly Commons site, and via Google Scholar. Print copies are available for review through the JMU Libraries' Special Collections.
JMURJ is sponsored by JMU Research and Scholarship and by Student Creative Activities and Research.
Mission
JMURJ's mission is to promote, publish, and share the excellent research and scholarship by undergraduate students across James Madison University. JMURJ seeks to connect James Madison University's undergraduate students in all fields of study with their peers, their school, and their community.
Goals
To encourage JMU undergraduates to publish their research and scholarship

To launch students into research and scholarly fields beyond their undergraduate careers

To include voices across all disciplines in a multimedia format

To expose students to the publishing process and the rigorous editing practices required to publish their research and scholarship

To enlighten the JMU community in and out of the classroom
We accept research and scholarship from
All current (and recent) JMU undergraduates, whether you worked alone or collaborated with a team.

All JMU undergraduate fields of study, including majors, minors, interdisciplinary work, independent scholars, individualized studies, senior capstones, and Honors theses.

All genres and media, including both print and multimedia formats.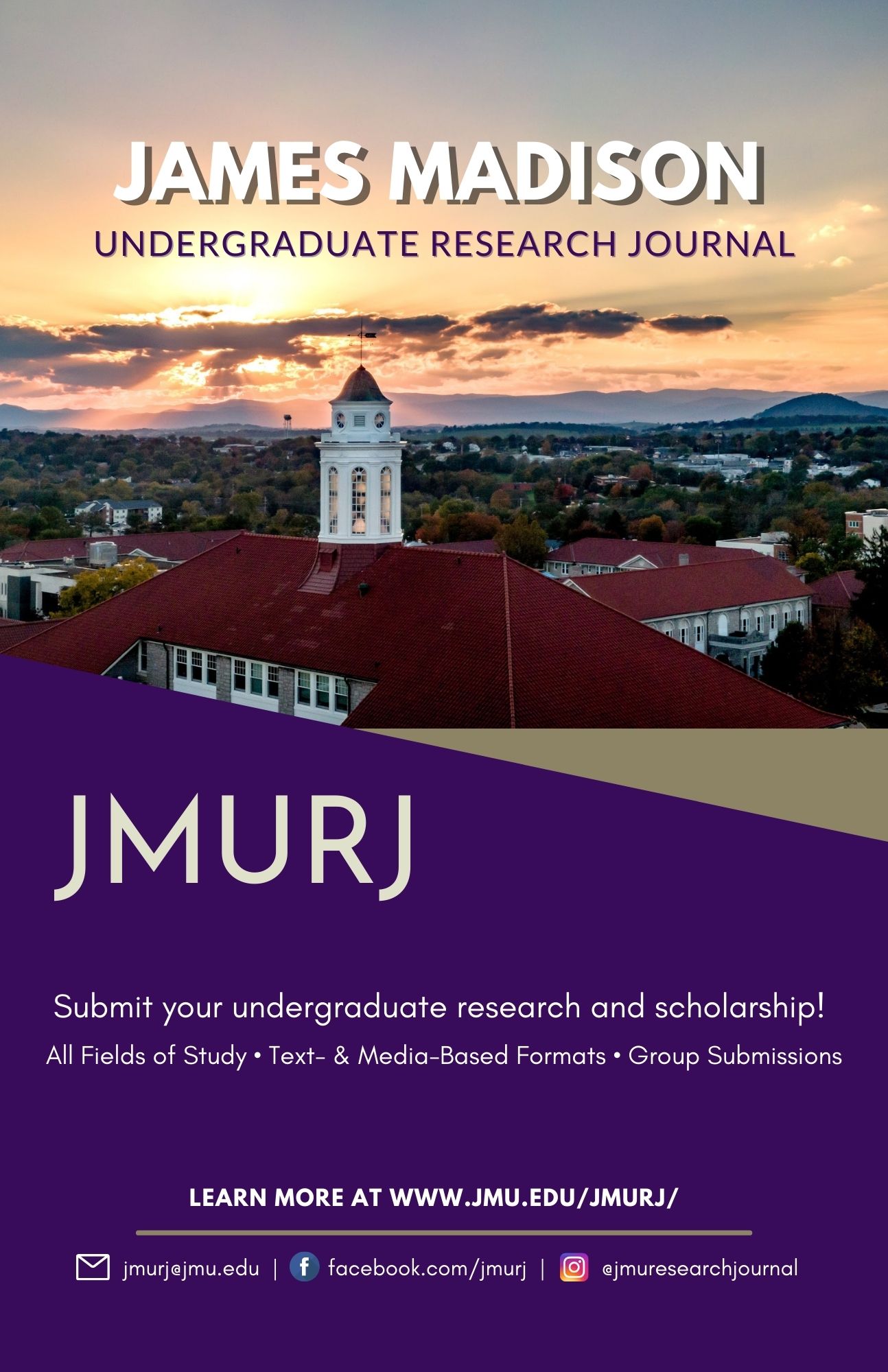 Undergraduate Research Resources