The JMURJ Editorial Board uses a three-step review process for all submissions.
Screening, using the JMURJ Screening Criteria sheet.
Faculty Review, enlisting JMU faculty experts in a double-blind review process.
Editorial Board collaboration, working with you to revise and polish your submission for publication.
This process does take some time, and it will require work on your end. We'll be there with you at every step along the way.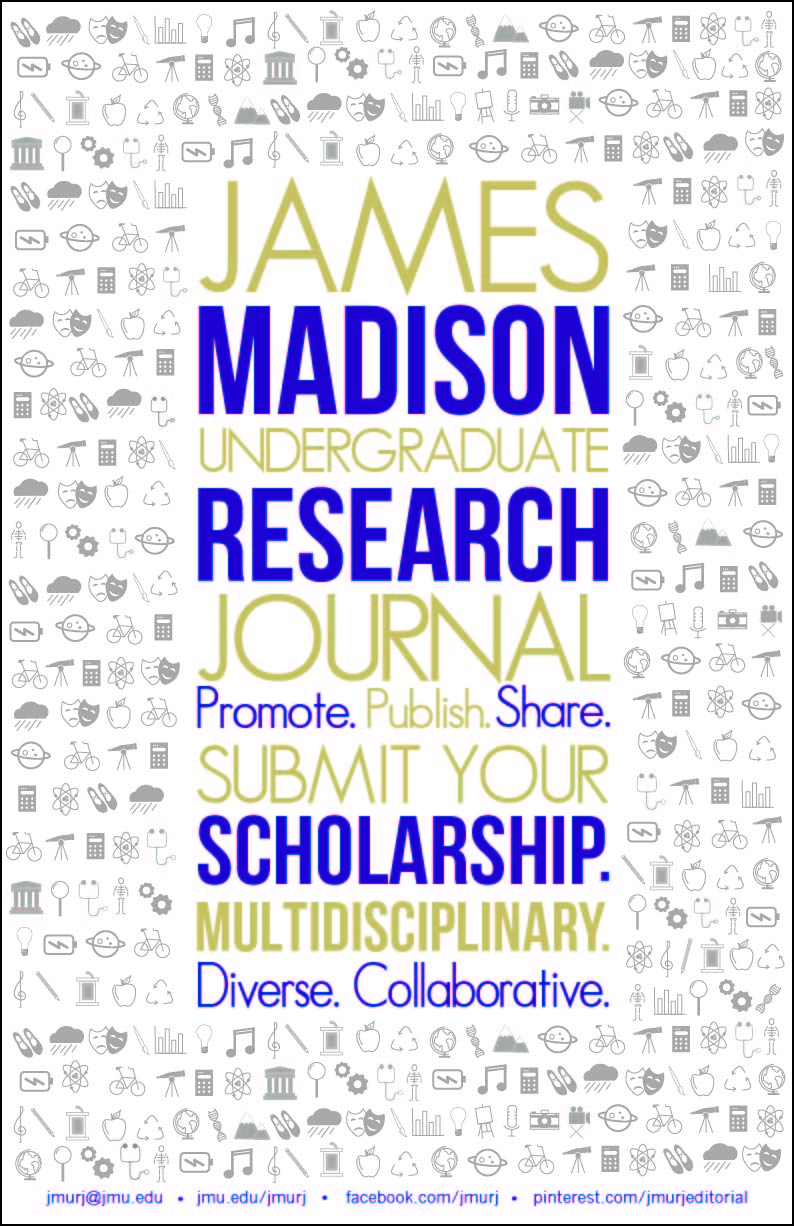 Initial Review
The JMURJ Editorial Board screens all submissions to ensure they are appropriately scholarly or research-oriented, accessible for a diverse academic audience, and free of copyright or IRB concerns.
If your work is ready to send out for review, we'll contact you to let you know that we are working to identify faculty reviewers.
If we identify opportunities for revision, we'll type right into our JMURJ Screening Criteria sheet to help you revise and resubmit your work.
Identity-Hidden Faculty Review
Faculty members with expertise in the discipline or in relevant fields serve as JMURJ reviewers. JMURJ reviewers consider three main criteria as they evaluate submissions:
Is the submission a strong example of the excellent, diverse research and scholarship done by JMU undergraduate students in their field?
Is the research appropriate, accurate, and complete; does it serve the submission's central purpose/conclusions?
Is the writing clean, clear, effectively organized, and accessible to a diverse academic audience?
Faculty reviewers offer one of four recommendations to the JMURJ Editorial Board along with their written reviews:
Reviewers may recommend that JMURJ publish submissions with or without minor revisions.
Reviewers may recommend that authors revise and resubmit their work.
Reviewers may recommend that submissions are not appropriate for publication at this time, noting that further work might warrant resubmission.
Reviewers may recommend that submissions are not appropriate for publication in JMURJ.
The JMURJ Editorial Board considers faculty reviewers' recommendations and feedback in making decisions and compiles reviewers' feedback to send to authors.
Work with the JMURJ Editorial Board
JMURJ editors work with authors as they revise their submissions. Revised submissions should be returned by the agreed-upon deadline. JMURJ editors work as needed with authors of submissions accepted for publication to copyedit and format their work. JMURJ may make final grammar and citation shifts to ensure correctness and consistency.