Applying for national and international awards can seem intimidating. However, JMU students successfully compete for these awards every year, and you can too! The following resources can help you get started.
Connect with us early
It is never too early to connect with our office to talk about fellowships!
In fact, the earlier the better. While many of these awards are for juniors and seniors, some are open to first- or second-year students. These include Boren, Critical Language Scholarship, DAAD Rise, Fund for Education Abroad, Gilman, Goldwater, Fulbright Summer Institutes, Hollings, Udall, and more. Don't miss out on these amazing opportunities. 
Moreover, connecting with us early can help you plan for those junior and senior year awards. Building a competitive applicant profile can take time. When you identify opportunities early, you can plan accordingly.
How to build a competitive profile
You can take steps early in your college career to build an academic and professional profile that makes you a competitive applicant for fellowships and awards. Taking full advantage of the opportunities available to you at JMU can position you for success. Talk to us about your plans for research, study abroad, Teaching Assistant positions, and more.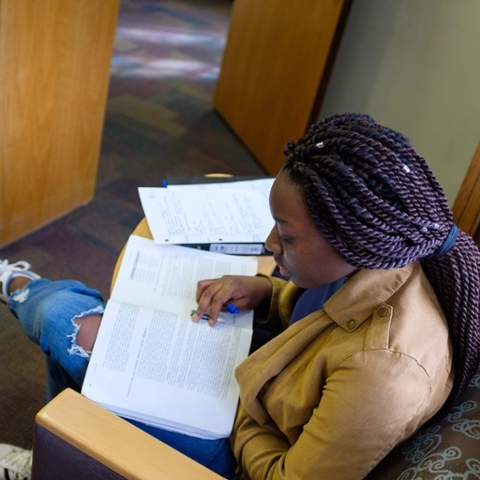 Study hard
Doing your best in your courses is important. Challenge yourself to think critically about what you are learning and what you hope to learn. Not every award includes a GPA requirement, but striving for academic success can be an important gateway to fellowships. 
If your GPA isn't as high as you would like it to be, that's ok! There are many fellowships we work with that do not emphasize GPA in the selection criteria.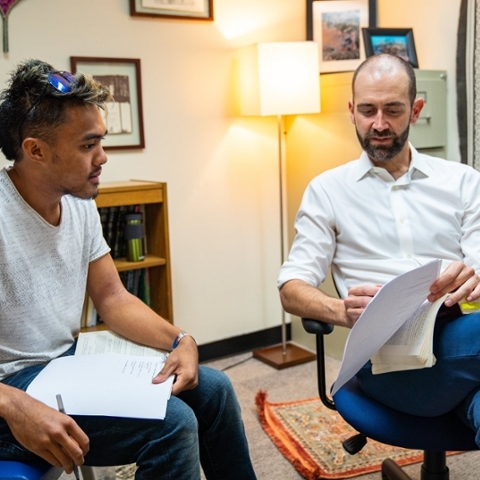 Connect with your professors
One of the benefits of college is the opportunity to meet experts. Professors love talking to students about what they teach and research. Take time to visit them during office hours. Ask questions about your class or simply introduce yourself and ask about their work. You can build a network of mentors who help you develop professionally and point you towards opportunities that are a good fit for you.
Most fellowship applications require faculty recommendations. A letter from a professor who really knows you will stand out.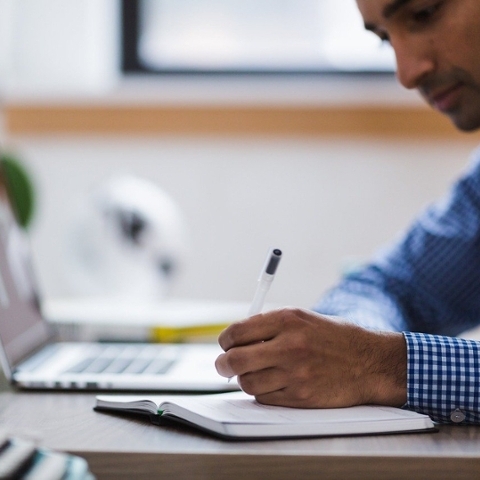 Get involved in research
Participating in research is an excellent way to demonstrate advanced knowledge in your field, build critical thinking and writing skills, and connect with scholarly networks at JMU and beyond. Many fellowships value students with a background in research. It's never too early to start exploring opportunities in your discipline.
Visit Student Creative Activities and Research for tips on how to find research opportunities.
Engage in leadership
Many fellowships value leadership experiences that are deep and transformational. Early in your career, get involved in activities that align with your interests. These can relate to your major or be totally different. Holding an officer position in a campus group is excellent. Other forms of leadership are equally valuable, including advocacy, event planning, community engagement, teaching and mentorship.
An important aspect of leadership is demonstrating your commitment to the issues you care about the most. Be selective. Deep engagement in one activity is better than minimal involvement in several.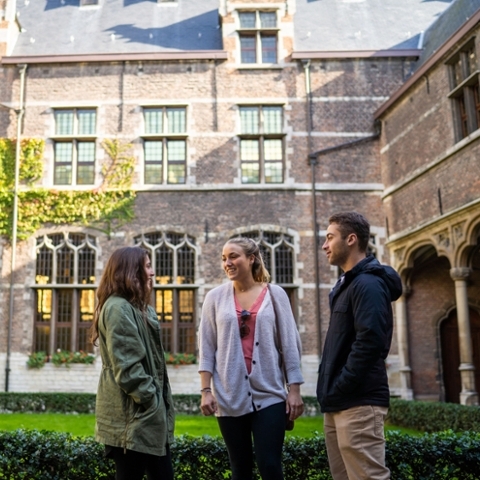 Use your summers wisely
Summer is a welcome break following a busy year. It's also an opportunity to enhance your resume while you have some free time. Take the chance to pursue your interests outside of the classroom. Get more involved in your community. Consider studying abroad, working in a job related to your goals, volunteering, or getting an internship during your months off. Fellowship committees will appreciate how you used this time to grow personally and professionally, and this may open the door to future career or graduate school options.