JMU Sport Club program members are incredibly dedicated to their sport and the JMU and Harrisonburg Community. We strive to emphasize recreational participation opportunities, student development and leadership, as well as community involvement. Our 45 teams have volunteered in over 50 different types of service activities, ranging from helping fellow club teams with home events to Adopt-a-Highway. Some of the most popular projects and activities are Rockingham-Harrisonburg SPCA, Virginia Quilt Museum, Big Brothers Big Sisters, R.I.S.E., Rockingham Memorial Hospital, 5K Events (DR-100, ZTA, Donut Dash), Relay For Life, Harrisonburg Parks & Recreation, Lego League Tournament, VDOT, Adopt-A-Street, Harrisonburg Rescue Squad, Massanutten Regional Library, University Program Board, and Food & Clothing Drives.
Hours
The Sport Club program has been consistently involved with these causes. The total number of hours for this academic school year has reached at least 450 per month. With our growing program, we have also seen a significant increase in community participation as seen below showcasing our historical numbers.
2017-2018: 5,476 hours
2016-2017: 4,972 hours
2015-2016: 5,510 hours
2014-2015: 6,940 hours
2013-2014: 5,782 hours
2012-2013: 7,316 hours
2011-2012: 4,666 hours
2010-2011: 5,913 hours
2009-2010: 2,398 hours
The Sport Clubs in our program are always looking for new service opportunities. Do you have a service opportunity for a Sport Club? Contact the Assistant Director for Sport Clubs and Youth Programs.  
Opportunities
Adopt a Street
Organizations can adopt a street in Harrisonburg. You will be required to clean the street three times a year. All equipment needed will be provided. Anyone wanting information regarding our Adopt-A-Street program may call the Public Works Department at 540-434-5928.
JMU Community Service
This site provides a list of ongoing community service projects in and around Harrisonburg.  Projects included in this site are Alternative Spring Break information, Semester or Year Long projects (such as providing care for the elderly, disabled, or learning challenged), Community Projects (such as tutoring, reading to children, etc.), and many other opportunities. JMU Community Service 
Trail Building and Maintenance with Shenandoah Valley Bicycle Coalition
SVBC has two ongoing trail projects from Spring-Fall, one at Hillandale Park in Harrisonburg and the other at Massanutten's Western Slope in Keezeltown. The Hillandale project takes place every Thursday at 5pm and is generally maintaining and repairing the existing trail network. The Massanutten Western Slope project work days are every other Saturday, at 9:00am starting on April 14th, 2018. The aim is to building additional single track connector trails in an effort to tie together the existing trail network. Groups who would volunteer would need no experience in trail building. Tools/work gloves provided, and "trail bosses" guide the project. It would also be a good way for those participating to check out the trail networks of each location if they've never been to them. Questions/want to bring a group? Contact chrismoore1795@gmail.com.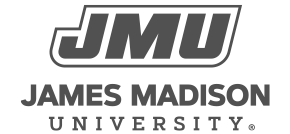 800 South Main Street
Harrisonburg, VA 22807
Contact Us