Club Archery provides an opportunity for new archers to spark interest and development as well an environment for regional and national level competition. Membership requirements are a good attitude and willingness to learn.

The team consists of members in each of the following categories: Women's Compound, Men's Compound, Women's Recurve, Men's Recurve, Women's Bowhunter, and Men's Bowhunter.

 

During the fall semester we recruit new archers and focus on development and general practice. Tournaments do not take place until the spring semester and JMU Archery does not recruit during the spring semester. The largest indoor shoot is Indoor Nationals, which takes place in February. We host the tournament at JMU, which draws in hundreds of archers from all over the nation. In spring we move outside and have three main shoots, Adam Wheatcroft Memorial, Eastern Regionals (ERIACS), and Outdoor Nationals which takes place after school has ended in May. The locations change each year, as well as the date. In the past two years the traveling team has shot in Lansing, Michigan; San Diego, California; Gainesville, Florida; and several more places.

There is no set conference that we are part of, however, we are in the East region for All-East and other tournament considerations. We share the same region with other colleges like Penn State and Columbia University.

There are no tryouts to make the team, but considerations for the traveling team are based on scores during practice and tournaments, as well as attendance and participation in the club. Even if you have never touched a bow before, we have had members make All-American and New Archer of the Year within their first year or two of picking up a bow. No equipment is needed for beginners. We proved beginning bows, arrows, and equipment. If you wish to upgrade to a more competitive set-up, that is done with personal funds.

Dues vary from year-to-year. However, dues are usually are around $90 for the semester, or $150 for the year. This includes basic equipment, practice time, all tournament fees, all travel (airfare and/or gas money) for the competition team, and certified coaching. Advanced equipment and food is additional, and changes on a yearly basis.

During the fall semester, practice is from 7:00-9:00pm in Godwin 135 Sunday-Friday. During the spring semester, practice is moved to the Archery Field on East campus, in the mid-afternoon Sunday-Friday.

We were the Overall Team National Champions in 1995, 2007, 2008, and 2009. We have six Hall of Fame Members, a Silver Medalist from the 2012 Olympics, 14 World Champions, 46 archers with Individual, Mixed, and Squad National Championship Titles, and 72 past/present All-American archers. For a list of all of our achievements, visit our Facebook fan page.

Did you know that your donation can directly support Club Archery by designating your gift directly to the team? Donate online.
Website: https://www.facebook.com/JMUClubArchery
Contact Email: mangu2he@dukes.jmu.edu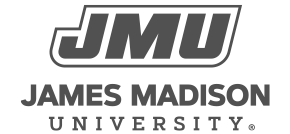 800 South Main Street
Harrisonburg, VA 22807
Contact Us