Disc Golf Course at University Park

March 13, 2019
University Park features an 18-hole (9-tee) Disc Golf Course! Disc golf is played much like traditional golf. Instead of a ball and clubs, however, players use a flying disc and the hole is an elevated metal basket! Discs are available for check-out with JAC at UREC's University Park Gatehouse. View the course map!
The course is in the wooded area near the large parking lots and top cul-de-sac. Visit www.hdpt.com/ to locate a bus route from your location. If walking, biking, or driving, travel up Port Republic Road from JMU and turn left on Devon Lane. At the end of Devon lane, you will see UREC's University Park Gatehouse. Circle the cul-de-sac and turn right onto the road that leads to the two large parking lots at the top of the hill. The entrance to the Disc Golf Course is located on the cul-de-sac.
DISC GOLF POLICIES
Participants are expected to follow all UREC Policies and University Policies.
This course is open to JMU students, faculty, and staff. You may be asked to present your valid JACard on the course. Unauthorized use or activity is strictly prohibited.
Priority is given to those with prior approved reservations; all other use is on a fi­rst come basis. If you have a confirmed reservation, please check in at the UREC Gatehouse.
Alcohol, tobacco products, open flames, and pets are not permitted on the course.
Dispose of all trash at this location before and after you play.
Do not throw off a tee until the group in front of you has cleared the hole.
You can check out discs at UREC's University Park Gatehouse. Scorecards and pencils are located at Tee 1.
Restrooms, shelter and fi­rst aid are available at UREC's University Park Gatehouse.
If you need assistance, please visit or call UREC's University Park Gatehouse at 540-568-8793.
HOLE     DIST.   PAR

 1A       324'      3
 1B       424'      4
 2A       265'      3
 2B       315'      3
 3A       311'      3
 3B       383'      3
 4A       297'      3
 4B       360'      3
 5A       338'      3
 5B       414'      4
 6A       325'      3
 6B       453'      4
 7A       273'      3
 7B       359'      3
 8A       281'      3
 8B       287'      3
 9A       296'      3
 9B       427'      4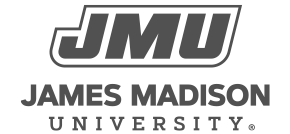 800 South Main Street
Harrisonburg, VA 22807
Contact Us