University Park Recreation
March 25, 2019
University Park's recreation facilities expand programming opportunities, support learning, promote wellness and create a sense of community among students, faculty and staff. University Park serves as JMU's "backyard," and can accommodate up to 4,000 participants daily when fully utilized. Download the University Park Facility Guide.
University Park is located at 1090 Devon Ln, Harrisonburg,VA 22801, on the corner of Port Republic and Neff Avenue in Harrisonburg, Virginia, only minutes from JMU's campus. More location information is available at the bottom of this page.
Contact the Gatehouse Welcome Center at 540-568-8793, view a map of the facility, and check out our Equipment Center offerings at the Park.
The Gatehouse serves as a welcome center and includes an equipment checkout area, an administrative office, restrooms, dressing rooms and a meeting room. A pavilion offers students an area for picnics and cookouts, and may also double as a performance venue. An open event lawn is available primarily for informal recreation but may also be scheduled for special events. A multipurpose synthetic turf, measuring 400' x 620', is available to serve three different purposes: four flag football fields, three soccer fields, or two softball fields at any one time. One lap around the outside of the fence at the turf is 0.4 miles. There are two Sand Volleyball Courts, two Basketball Courts, and four Tennis Courts.  A nine-hole Disc Golf Course and a TEAM Challenge Course is located on the site.
Basketball Courts
Disc Golf
Gatehouse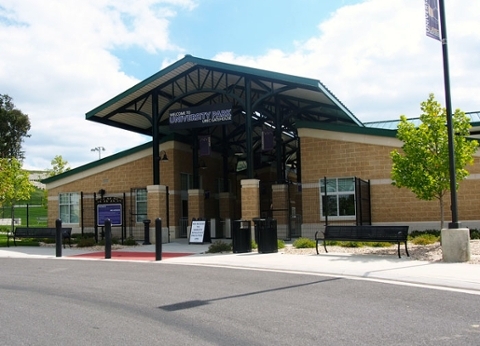 Event Lawn
Event Pavillion
Sand Volleyball Courts
TEAM Challenge Course
Tennis Courts
Multi-Purpose Turf
Mailing Address 
James Madison University Recreation MSC 3901
800 S. Main Street Harrisonburg, VA 22807
Bike Racks: There are bike racks located at the front of the UREC Gatehouse.
Bus Stop: Routes 6, 12, and 13, plus 33 in the evenings pick up and drop off at the shelter located next to the UREC Gatehouse at the end of Devon Lane. For current bus schedules, visit the Harrisonburg Department of Transportation.
Parking Lots: A large parking lot in the upper portion of the Park serves both recreation and athletic facilities and a smaller is located adjacent to the UREC Gatehouse. Visitors to campus can obtain a pass to park in assigned lots from Parking Services in the Champions Drive Parking Deck.
Directions from I-81 Traveling North: Take EXIT 245-Port Republic Road/VA-253. Turn RIGHT on Port Republic Road. Turn LEFT Devon Lane and follow it to the end.
Directions from I-81 Traveling South: Take EXIT 245-Port Republic Road/VA-253. Turn LEFT on Port Republic Road.Turn LEFT Devon Lane and follow it to the end.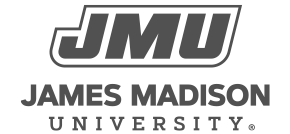 800 South Main Street
Harrisonburg, VA 22807
Contact Us