June 26, 2019
Welcome to the UREC Group Exercise schedule forecast page! This forecast previews classes offered today and the upcoming week. Please note that the schedule is subject to change from what is listed below and schedules vary during break periods.

UREC offers many special non-weekly programs as well. See all of our programs and register now!

Please direct registration issues or questions to the UREC Welcome Center (stop by or call 540-568-8734).
Class registration opens 48 hours in advance and closes 15 minutes before the class begins. If you need to cancel your registration, the deadline is 2 hours prior to the start of class to cancel.  If you do not cancel and do not show up on time for a class, you are considered a "no-show participant." If you no-show three times in one semester, you will lose your online registration privileges for the remainder of that semester. You may cancel online following these instructions at URECregister.jmu.edu or you can visit or call the UREC Welcome Center at 540-568-8734. 
| | | | | |
| --- | --- | --- | --- | --- |
| | | | | |
| Day | Start | End | Activity | Location |
| Wednesday | 12:00 PM | 12:45 PM | Express Sculpt | UREC Group Exercise Studio 2 (Room 378) |
| Wednesday | 4:15 PM | 5:15 PM | Barre | UREC Mind / Body Studio 2 (Room 390) |
| Wednesday | 5:30 PM | 6:00 PM | Core | UREC Mind / Body Studio 2 (Room 390) |
| Thursday | 12:00 PM | 1:00 PM | Barre | UREC Mind / Body Studio 2 (Room 390) |
| Thursday | 2:00 PM | 2:45 PM | TRX Strength | UREC Multi-Purpose Studio (Room 371) |
| Thursday | 5:00 PM | 5:45 PM | HIIT | UREC Group Exercise Studio 1 (Room 372) |
| Thursday | 5:15 PM | 6:15 PM | Pilates | UREC Mind / Body Studio 1 (Room 385) |
| Monday | 12:00 PM | 12:50 PM | Vinyasa Flow | UREC Mind / Body Studio 1 (Room 385) |
| Monday | 5:00 PM | 6:00 PM | Dance & Sculpt | UREC Group Exercise Studio 2 (Room 378) |
| Tuesday | 12:00 PM | 12:50 PM | Power Yoga | UREC Mind / Body Studio 1 (Room 385) |
| Tuesday | 2:00 PM | 2:45 PM | HIIT | UREC Group Exercise Studio 1 (Room 372) |
| Tuesday | 5:00 PM | 6:00 PM | Boxing Fitness | UREC Group Exercise Studio 1 (Room 372) |
| Tuesday | 5:00 PM | 6:00 PM | Cycle Fitness | UREC Group Cycle Studio (Room 374) |
| Tuesday | 5:15 PM | 6:15 PM | Yoga Fitness | UREC Mind / Body Studio 1 (Room 385) |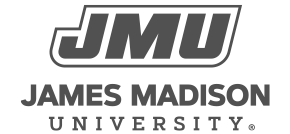 800 South Main Street
Harrisonburg, VA 22807
Contact Us