Aaron Elder: Graduate Assistant, Sport Clubs and Inclusive Recreation
540-568-8726
UREC 251
Aaron is the Graduate Assistant for Sport Clubs and Inclusive Recreation and is pursuing a degree in Campus Recreation Leadership. He was born and raised in the Washington, DC area and obtained his B.S. in Recreation Administration from North Carolina Central University.
During his undergraduate studies, Aaron was heavily involved in campus recreation, working as a Recreation Supervisor and Intramural Sports Official. He also did an internship with Duke Recreation & Physical Education in Durham, NC. He decided to pursue recreation as a career because sports comes naturally. He has always enjoyed improving people's quality of life through some form of leisure experiences.
In Aaron's free time, he enjoys playing basketball, watching movies, and listening to music. He also loves cheering on his Redskins, Wizards, Nats, Caps, Hoyas, and Crimson "Roll" Tide!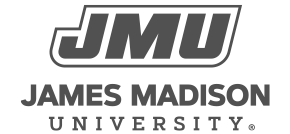 800 South Main Street
Harrisonburg, VA 22807
Contact Us