Brittany Williams: Graduate Assistant, Member Services
540-568-8724
UREC 251
Brittany Williams (she,her,hers) is a second year Graduate Assistant for Membership Services. She is currently pursuing her Master's Degree in Sports and Recreation Leadership with a concentration in Campus Recreation. She is a member of NIRSA and serves as the VRSA State Student Leader for the 2021-2022 term.
Brittany received her B.S. in Recreation Leadership and Sports Studies from Eastern Mennonite University in 2018 where she ran track for all four years. After graduation, Brittany began working as a Fitness Assistant at Virginia Mennonite Retirement Community where she engaged with retired older adults and helped them achieve their fitness goals.
In Brittany's free time she enjoys being active, traveling, trying new activities, and spending time with her family, friends, and dog Duke.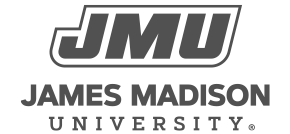 800 South Main Street
Harrisonburg, VA 22807
Contact Us