Spencer Cavan: Graduate Assistant, Intramural Sports and Youth Programs
540-568-8725
UREC 251
Spencer is the Graduate Assistant for Intramural Sports and Youth Programs, currently pursuing a master's degree in Sport and Recreation Leadership with a concentration in Campus Recreation.  
He was born in the Toronto, Canada obtaining a B.A in Political Science and Criminal Justice from the University of Guelph.  
Spencer was introduced to campus recreation in his freshman year starting his journey as a referee, later climbing the ranks to become the Sport Facilitator for Intramural Soccer. His position lead him to NIRSA, where he served as the first ever NIRSA Regional Student Leader for the Canadian Region. This humbling experience provided him the opportunity to host the first ever Regional Tournament within the Canadian Region in 2017.   
As a proud Canadian he is a huge supporter of the Toronto Raptors, Blue Jays and Maple Leafs. However, he is thrilled to add JMU to this roster and looks forward to attending as many varsity, club sports and intramural matches as possible to cheer on his fellow students, Go Dukes!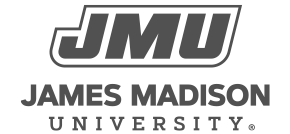 800 South Main Street
Harrisonburg, VA 22807
Contact Us