The Warner Commons Policy
July 28, 2020
The Warner Commons, a circular gathering area and the adjacent hillside, is located between Madison Unions and D Hall. This area is designated as a student activity space and is used for a variety of cultural, educational, recreational and organizational programs of interest to the general campus. Due to the high amount of pedestrian traffic through the area and its proximity to academic and service facilities, special consideration and approval are required for use of the space.
All programs must be coordinated through the Madison Union Scheduling office and are subject to the review of the director of University Unions or his or her appointee.

All activity policies including "Facility Reservations," "Guest Speakers" and the "Public Expression on Campus" apply to The Warner Commons.

In case of inclement weather, use of university equipment will be denied.

Sound amplification is permitted only between 12 p.m. and 1 p.m. or 5 and 6 p.m. Monday – Thursday, 12 p.m. – 1 p.m. and 5 p.m. – 11 p.m. on Fridays, 10 a.m.– 10 p.m. Saturday and Sunday, as confirmed through the reservation process.
Office of Student Accountability and Restorative Practices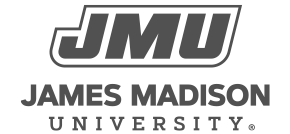 800 South Main Street
Harrisonburg, VA 22807
Contact Us