Percussion Auditions 2022
June 1 - Video Auditions Due
June 25 - On-Campus Auditions
All prospective MRD Percussion members must submit video audition materials (June 1) and attend our in-person audition day (June 25) in order to be considered for the 2022 MRD Season. Please read below for more information. 
Join the MRD Percussion Interest Group
Download audition day information and itinerary (PDF)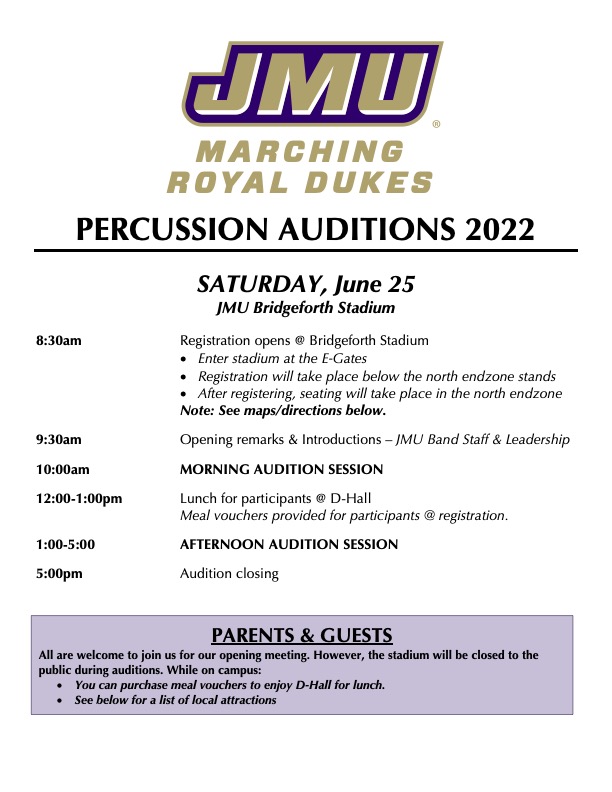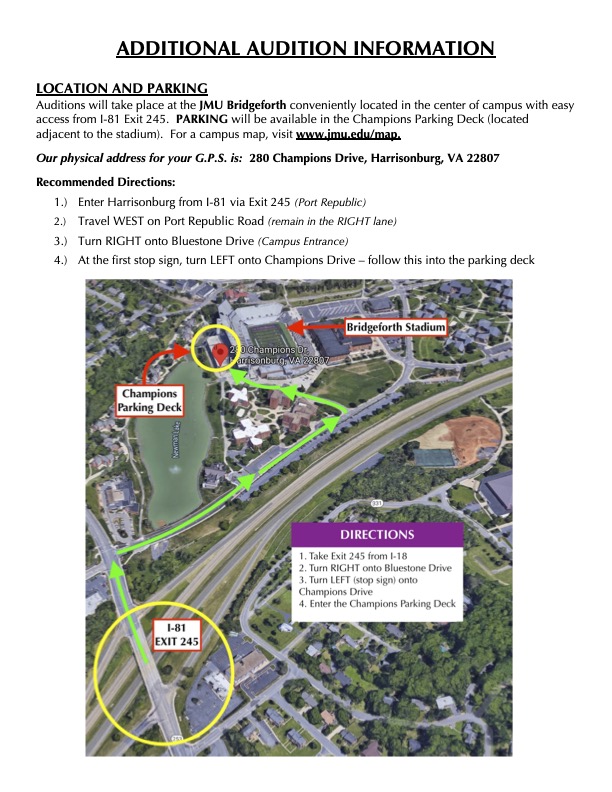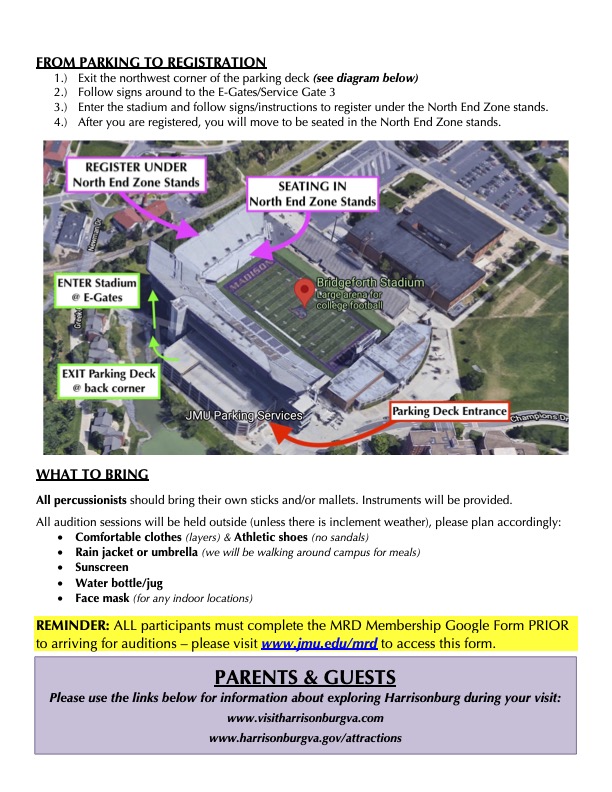 Important Dates:
Video Submission Deadline
June 1, 2022 by 11:59 PM EST
In-Person Audition Day
June 25, 2022
NOTE: Both the video submission and in-person audition are required for consideration. If you have a conflict with the in-person date, please e-mail Shane Roderick (roder2sm@dukes.jmu.edu) to discuss your conflict and options for completing the process.
Video Submission Information:
Each prospective member must submit a video audition by 11:59pm on June 1, 2022. Each instrument packet has its own requirements and information, which you can find below. Be sure to read all the information contained in the information packet linked below:
Reference Recordings - Coming Soon
Submitting Your Video:
All videos must be uploaded to YouTube as either public or unlisted video (not private).
Once uploaded, you will use that YouTube link to share your video.
Complete the member survey below and paste the video link when prompted. 
NOTE: If you would like to be considered for multiple instruments, you DO NOT need to upload multiple videos (unless you have a conflict with the in-person audition). 
Access the MRD Percussion Audition Survey
**All prospective MRD percussionists should ALSO complete the MRD Membership Form by the Video Submission Deadline, June 1, 2022.