Welcome to James Madison University!
Congratulations for choosing JMU to be your home for the next few years! We hope that you are looking forward to your experience at JMU and that you plan to join the Marching Royal Dukes.
After acceptance to the university, an e-mail inviting you to join the band will be sent to you by the end of May. In it, you will receive important information about our season, as well as a link to our online registration form.
TO JOIN US, simply complete the online form (available in May), as well as inform your Freshman Adviser during your Summer Springboard session that you are interested in joining the marching band. You will need to sign up for the class, MUAP 237.
THE DEADLINE FOR REGISTERING IS JULY 1, 2018.
---
TRANSFER STUDENTS, please visit our Transfer Student page for additional information specific to your transition to JMU and into the Marching Royal Dukes.
CURRENT JMU STUDENT AND WANT TO JOIN THE BAND, please visit the Prospective Member page.
---
Once we receive your online application (May-June), you will be automatically added to our roster and we will send you a confirmation e-mail. We will send all members a pre-season mailing around August 1, with details about band camp and the season ahead.  This will include: MRD camp schedule and details, information about residence hall move-in, dining information, maps and directions, schedules, and music to prepare for the season. All of this information will also be available on our BAND CAMP page.
CLICK HERE for the 2018 MRD Invitation Letter. (available in May)
ALL STUDENTS MUST REGISTER FOR MUAP 237. During your Summer Springboard Orietnation, please inform your academic advisor that you wish to participate in the JMU Marching Royal Dukes. They will help you sign up for MUAP 237.
Marching Royal Dukes
Music Building
MSC 7301
880 S. Main
Room Room 214
Harrisonburg, Virginia 22807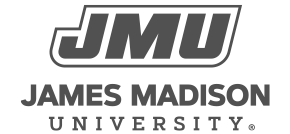 800 South Main Street
Harrisonburg, VA 22807
Contact Us