MRD Freshmen & New Members

May 10, 2021
Welcome to James Madison University!
Congratulations for choosing JMU to be your home for the next few years! We hope that you are looking forward to your experience at JMU and that you plan to join the Marching Royal Dukes.
After acceptance to the university, an email inviting you to join the band will be sent to you by the end of May. In it, you will receive important information about our season, as well as a link to our online registration form.
TO JOIN US, please click the "Join the MRDs" button below, and complete the MRD Member Form.  You will also need to inform your Freshman Adviser during your Summer Springboard session that you are interested in joining the marching band. During your enrollment period, all new members (freshmen and transfer students) should enroll in MUAP 237 - Section 0003.
THE DEADLINE FOR REGISTERING IS JULY 1, 2021.
---
TRANSFER STUDENTS, please visit our Transfer Student page for additional information specific to your transition to JMU and into the Marching Royal Dukes.
---
Once we receive your Member Form, you will be automatically added to our roster and we will send you a confirmation e-mail. You will begin receiving pre-season updates via email in late July. All of this information will also be available on our BAND CAMP page.
Marching Royal Dukes
Music Building
MSC 7301
880 S. Main
Room Room 214
Harrisonburg, Virginia 22807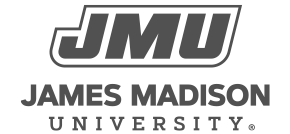 800 South Main Street
Harrisonburg, VA 22807
Contact Us