Master of Public Administration Faculty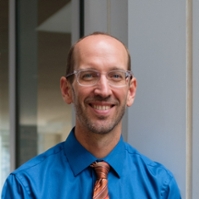 Rob Alexander, Associate Professor

Coordinator, Environmental Studies minor ( Undergraduate)
Co-Director, Institute for Constructive Advocacy & Dialogue
Email: alexanrw@jmu.edu  |  Office: 2147 Miller Hall  |  Phone: (540) 568-3771

Rob Alexander joined the JMU faculty in 2011 after completing his Ph.D. in Public Administration at Syracuse University where he examined the integration of public policy tools into collaborative environmental management approaches as means to remediate and redevelop contaminated properties. With additional graduate work through an M.P.A. and an M.S. in Environmental Science (Indiana University – Bloomington) as well as a B.S. in Geology from Duke University, Dr. Alexander's expertise lies at the intersections of environmental science, public management, and the practice of dialogue and deliberation. His current work examines the ways by which local and state governments build relationships with the private and civic sectors to address complex environmental and sustainability challenges.
Dr. Alexander believes that effective public administration, and therefore effective public administration education, requires a solid foundation in democratic theory as well as a facility with the tools of multiple disciplines. As the Associate Director of JMU's Institute for Constructive Advocacy and Dialogue (ICAD), Dr. Alexander weaves MPA students into public dialogue and deliberation processes to understand this belief from the inside-out.
"I firmly believe that it is only by engaging in real world problem-solving that public administration students learn how to weave these perspectives together into a useful and powerful framework. The MPA program at JMU provides a strong opportunity to train oneself as an interdisciplinary problem solver."
---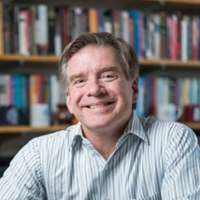 Charles H. Blake, Professor



JMU Faculty Ombudsperson
Email: blakech@jmu.edu | Office: 2129 Miller Hall | Phone: (540) 568-6344

Charles H. Blake has been teaching at James Madison University since 1992. He received an A.B. magna cum laude from Davidson College in 1985 and a Ph.D. in political science from Duke University in 1992. He serves as JMU's Faculty Ombudsperson. He served as the chair of the Department of Political Science from 2009 through 2016.
His teaching interests include comparative politics & comparative public policy (especially in Latin America & Europe), policy analysis, comparative public administration, and research methods. He serves on the MPA Committee and also teaches in the European Union Policy Studies graduate program. He is a member of JMU's Latin American & Caribbean Studies Committee.
His current research agenda focuses on the dynamics of corruption and transparency in comparative public administration.   Dr. Blake's curriculum vitae >>
---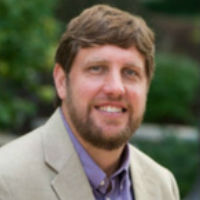 Frederick Mayhew, Associate Professor


MPA Director
Email: mayhewfd@jmu.edu  |  Office: 2177 Miller Hall  |  Phone: (540) 568-2511
Fred Mayhew joined the JMU faculty in August of 2012.  Prior to coming to Harrisonburg he was an assistant professor in the Division of Public Administration at Northern Illinois University.  Mayhew received a BA in political science from Dickinson College and holds a master's of public administration and Ph.D. in public administration from North Carolina State University.  His background includes time working in the private and nonprofit sectors before making his way back into the classroom.
Dr. Mayhew has taught a range of public administration related classes at both the graduate and undergraduate level and enjoys teaching, and continuing to learn about, collaborative governance and intersectoral partnerships.  Articles by Dr. Mayhew have appeared in Nonprofit Management and Leadership, Journal of Health and Human Services Administration, and the Journal of MultiDisciplinary Evaluation.  His current research focuses on governmental contracting, particularly for the provision of social services.
---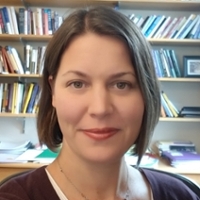 Liliokanaio Peaslee, Professor


Email: peaslelx@jmu.edu  |  Office: 2190 Miller Hall  |  Phone: (540) 568-5829



Liliokanaio Peaslee received her B.A. in political science from the University of Vermont in 1998 and a master's degree in social policy from Brandeis University in 2004. She completed a joint Ph.D. in politics and social policy at Brandeis, where she specialized in child, youth, and family policy and American political development. Her dissertation, Agents of Social Change: Police-Social Policy Engagement in Four New England Cities, examined partnerships between police departments and social service agencies around youth violence.
Dr. Peaslee has a wide range of teaching and research interests, including social welfare policy, urban politics, youth development, and civic engagement. She has published articles and book chapters on community policing, youth development, rural education and employment policy, and university-community partnerships. Her research has been funded by the U.S. Department of Education and the U.S. Department of Justice.
---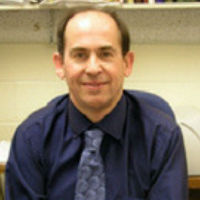 Robert North Roberts, Professor


PPA Coordinator ( Undergraduate)
Email: robertrn@jmu.edu  |  Office: 2133 Miller Hall  |  Phone: (540) 568-6323
Professor Robert Roberts has taught at James Madison University since 1982. Dr. Roberts holds a B.A., M.P.A., a J.D. and Ph.D. in Public Administration from Syracuse University. He is the author or co-author of White House Ethics with Marion T. Doss (Greenwood, 1988); From Watergate to Whitewater: the Public Integrity Wars with Tony Eksterowicz (Praeger, 1997); Public Journalism and Political Knowledge  (Rowman & Littlefield, 2000); Ethics in U.S. Government: An Encyclopedia of Investigations, Scandals, Reforms and Legislation with Scott Hammond (Greenwood, 2001); and Encyclopedia of Presidential Campaigns, Slogans, Issues and Platforms (Greenwood, 2004). Articles by Dr. Roberts have appeared in the Public Administration Review, International Journal of Public Administration, Public Integrity, PS (Political Science) and Politics and Policy. Professor Roberts teaches courses in Introduction to Public Administration, Legal Environment of Public Administration, Criminal Procedure and State and Local Government.
---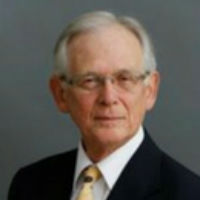 B. Douglas Skelley, Emeritus Professor


Email: skellebd@jmu.edu 


Professor Doug Skelley retired from JMU in spring 2010. He is the long-time director of the MPA and PPA programs, and has mentored many students in his illustrious career. Skelley received his Ph.D. from the University of Georgia in 1980. He teaches at the undergraduate and graduate levels in public administration, including an introductory survey of public administration and advanced courses in public management which emphasize organization theory, organizational behavior, and contemporary management issues in the public sector.
Dr. Skelley has published research on Japanese management practices, organizational development, quality circles and the federal service. His recent research interests focus on theories of organizational reform and the "new public management."
If you are interested in honoring Dr. Skelley, the Department of Political Science has established an Endowment in honor of its emeritus faculty. For more information, visit the Emeritus Site. 
---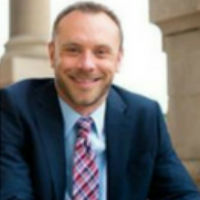 Nicholas Swartz, Associate Professor


Associate Dean, JMU Professional & Continuing Education 
Director, Madison Center for Community Engagement
Email: swartznj@jmu.edu  |  Office: Ice House 306  |  Phone: (540) 568-5272
Nicholas Swartz received his undergraduate degree in political science and his master's degree in public administration from UNC Wilmington. He received his doctorate in public policy from UNC Charlotte in 2008. His dissertation was entitled An Assessment of the Assessment: The Need for and Development of a New Approach to Estimating the Economic Impact an Airport Has on Its Regional Economy. His area of specialization is urban policy. More particularly, his interests are in regionalism (how local governments within a region can solve problems together on a metropolitan scale), public budgeting, and urban policy.
Dr. Swartz's current research projects include a variety of public policy issues: the impacts of light rail systems throughout the United States, quality of life frameworks and issues, the pros and cons of municipal incorporation, city-county consolidation, airport economic impacts and succession planning for city and county managers.
Since 2014, Dr. Swartz has served as the director of the Madison Center for Community Development.
---
Jennifer Taylor, Associate Professor
Email: taylo2ja@jmu.edu  | Office: 2175 Miller Hall | Phone: (540) 568-5583
Jennifer A. Taylor is an Associate Professor of Political Science in the School of International and Public Affairs at James Madison University, primarily teaching in the nonprofit concentration and organizational behavior in the NASPAA accredited Master of Public Administration (MPA) Program.  Her teaching and research interests include philanthropy, volunteerism, civil society, and military families. Previously, she worked as a chief development officer and management consultant in the nonprofit sector for 15 years, raising over $10 million in operating funds in the arts, social services, and education.
Dr. Taylor's primary research interests include Civil Society and the Public Sphere, Philanthropy, Accountability, Governance, Public Service Ethics and Values, and Military Families. At James Madison University, Dr. Taylor serves on the MPA Program Committee, Veterans Scholar Taskforce, and as the Faculty Advisor to the Student Veterans Chapter on campus. Her courses include the Senior Seminar in Public Management, MPA Capstone, Nonprofit Governance and Accountability,  Philanthropy and Volunteerism, and Ethics in International Non-Governmental Organizations.
---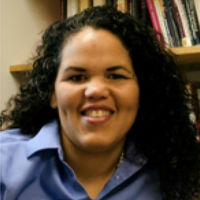 Amanda Teye, Associate Professor


Email: clevelaj@jmu.edu | Office: 2149 Miller Hall | Phone: (540) 568-5308



Amanda Teye joined the JMU faculty in summer 2010. She completed her Ph.D. at Claremont Graduate University in California. Dr. Teye teaches Research Methods and Program Evaluation. Her research interests include organizational development, youth development, and program evaluation. Her research has been funded by the U.S. Department of Education and the U.S. Department of Justice.
---
Lynne Weikart, Practitioner in Residence


Email: weikarla@jmu.edu  | Office: 2185 Miller Hall | Phone: (540) 568-6832




Lynne Weikart, a retired associate professor from Baruch College School of Public Affairs, the City University of New York, received her Ph.D. from Columbia University in political science. She is now Practitioner-in-Residence in James Madison University's Department of Political Science.
Her current research focuses upon urban finance and resource allocation issues as well as financial management for nonprofits. With her colleagues she has published a budgeting and financial management textbook,  Budget Tools: Financial Methods in the Public Sector .  Her book,  Follow the Money: Who Controls New York City Mayors, examined financial elites and their influences on urban mayors. Her newest book, written with Professor Greg Chen, is  Budgeting and Financial Management for Nonprofits . 
In 2001, Professor Weikart won the Luther Gulick Award for Outstanding Academic, New York Metropolitan Chapter of the American Society for Public Administration. Before her academic career, Professor Weikart held several high-level government positions including Budget Director of the Division of Special Education in New York City's (NYC) public schools, and Executive Deputy Commissioner of NYS Division of Human Rights. For several years, she also served as the Executive Director of City Project, a nonprofit progressive fiscal think tank, which focused upon reforming NYC's resource allocation patterns.
---