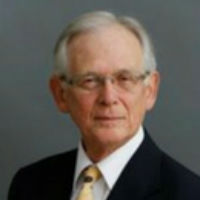 Dr. Skelley received his Ph.D. from the University of Georgia in 1980. Prior to his retirement, he taught at the undergraduate and graduate levels in public administration, including an introductory survey of public administration and advanced courses in public management which emphasize organization theory, organizational behavior, and contemporary management issues in the public sector.
Dr. Skelley has published research on Japanese management practices, organizational development, quality circles and the federal service.
His current research interest focuses on theories of organizational reform and the "new public management".
---

MAILING ADDRESS:
Department of Political Science
James Madison University
91 E Grace St., MSC 7705
Harrisonburg, VA 22807