Public Affairs Roundtables
Periodically throughout the academic year, departmental faculty organize roundtables on contemporary issues in public & international affairs. Sometimes these are offered through the annual symposium of JMU's School of Public & International Affairs, sometimes through the JMU Washington Center, and at times they are sponsored directly by the Department of Political Science. In recent years, roundtable topics have included: Europe after the Brexit vote; U.S. foreign policy; refugees & human migration; political corruption; wartime sexual violence; President Trump's relationship with the media; the future of information sharing in the intelligence community; and the role & nature of expertise in governance.
Watch this space for information about roundtables during the 2018-2019 academic year:
On 9/10/18 from 6:30-8pm, Dr. Kristin Wylie will lead a roundtable discussion of women's underrepresentation in Brazilian politics at the JMU Washington Center. While the research at issue focuses on Brazil, Dr. Wylie welcomes questions about women in politics in the United States and elsewhere, as well.
Department of Political Science
Miller Hall
MSC 7705
91 E. Grace
Harrisonburg, Virginia 22807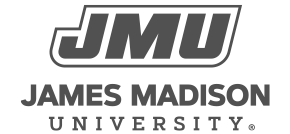 800 South Main Street
Harrisonburg, VA 22807
Contact Us