M.A. in Political Science
June 15, 2021
European Union Policy Studies Concentration
James Madison University's M.A. in Political Science with a concentration in European Union Policy Studies (EUPS) is a one-year program based in Florence, Italy. Students become experts in European politics, policy analysis, and the transatlantic relationship in the city that has inspired Dante, Michelangelo, Machiavelli, and countless others.
Alumni of the master's program take on positions in government and diplomatic service, international business, non-governmental organizations, and educational/research institutions.
The program features small classes and a dynamic international faculty. Students put their policy analytic skills into practice during summer internships. They take multiple academic trips to Brussels and Strasbourg, where they network with officials in the European Parliament, European Commission, US Department of State, NATO, and elsewhere. They collaborate on team-based projects with master's-level peers from European universities. The program's coursework is in English, but Italian language training is emphasized, starting with full-immersion courses upon arrival.
Department of Political Science
Miller Hall
MSC 7705
91 E. Grace
Harrisonburg, Virginia 22807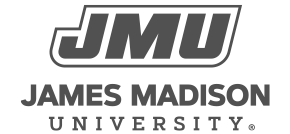 800 South Main Street
Harrisonburg, VA 22807
Contact Us