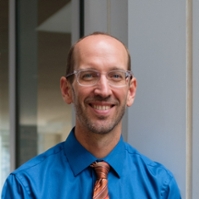 Internship Coordinator
Coordinator, Environmental Studies minor
Co-Director, Institute for Constructive Advocacy & Dialogue
Grounded in environmental science and experienced in public and nonprofit management, Rob Alexander holds a B.S. in Geology from Duke University, dual Masters degrees in Public Administration and Environmental Science from Indiana University-Bloomington, and a Ph.D. in Public Administration from the Maxwell School at Syracuse University. Professor Alexander spent fifteen years as an environmental educator and nonprofit executive before obtaining his Ph.D. He formerly was a Visiting Assistant Professor at Rochester Institute of Technology in Rochester, NY.
Dr. Alexander's teaching and research interests reflect his multidisciplinary training. He enjoys teaching courses on collaborative public management, environmental and natural resource policy, environmental conflict management, organizational theory, and research design and implementation. His research examines the challenges and opportunities facing public, private, nonprofit, and citizen organizations as they interact to address problems in the sustainability arena.
Dr. Alexander also serves as the Co-Director of the Institute for Constructive Advocacy and Dialogue at JMU (www.jmu.edu/icad), an academic institute that provides training, produces scholarship, and engages in direct service for public agencies and non-profit organizations on the topic of facilitating dialogue and deliberation.
---
OFFICE: 2173 Miller Hall
PHONE: (540) 568-3771
FAX: (540) 568-8021
MAILING ADDRESS:
Department of Political Science
James Madison University
91 E Grace St., MSC 7705
Harrisonburg, VA 22807