Instructional Faculty - New Employee Events

Step 1:  Register for Faculty Welcome (Orientation)
Faculty Welcome (formerly known as New Faculty Orientation) is a one-day mini-conference that invites faculty to discover what JMU is about, refresh their career plans, update their skills, and strengthen connections to their colleagues. It is particularly designed for faculty who are new to JMU or who are newly tenured or promoted to full this year. It welcomes full-time as well as part-time faculty.
Faculty Welcome is held in August on the Monday before classes begin. To learn more about Faculty Welcome and to register please visit https://www.jmu.edu/cfi/career-planning/orientations/new-faculty-orientation.shtml.
Step 2:  Register for Connections Day
Connections Day is designed to build camaraderie and engage new employees at all levels and classification in learning more about the university and its mission.  Watch for details in your email or register online at www.jmu.edu/humanresources/connections.
Step 3:  Join us for New Hire Lunch and Learn Events
The New Hire Lunch and Learn events are part of a yearlong series designed to help support new hires during their first year of employment. Register online at https://www.jmu.edu/humanresources/LUNCH-AND-LEARN/index.shtml.
New employees are strongly encouraged to attend these events.
Contact
If you have questions, please feel to contact Human Resources at 540-568-3597.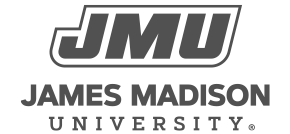 800 South Main Street
Harrisonburg, VA 22807
Contact Us