June 3, 2021
Throughout the year, Human Resources hosts a special half-day event for new faculty and staff called Connections Day.  Connections Day is designed to build comradery and engage new employees of all levels and classification. It will include presentations, activities, and discussions designed to:
Strengthen

the connection to the JMU community by meeting and networking with new colleagues from across the university

Gain

an understanding of the university's mission, values and strategic plan and how employees contribute to JMU's vision of becoming the national model of the engaged university

Discover

JMU's history and how it influences our campus culture

Hear

about resources that support their career development

Learn

about campus activities, discounts, benefits and services available to them as a JMU employee
Upcoming Connections Day events will be held on:
Thursday, February 4, 2021 from 9:00 a.m. - noon.
The event will be held via WebEx.
Registration is required to attend.  Click below to reserve your spot.  After registering, you will receive a confirmation email.  You will also receive another email 24 hours prior to the event with instructions on how to join the WebEx event.
We hope you will join us for this special day designed to engage and connect new employees.
If you have any questions, please contact the Onboard Specialist at 540/568-4473 or onboard@jmu.edu.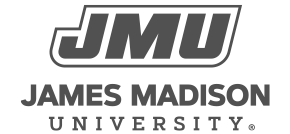 800 South Main Street
Harrisonburg, VA 22807
Contact Us