Hiring Manager - Onboard Process

Human Resources welcomes all newly hired and rehired non-student, full-time and part-time employees to participate in onboard sessions to complete required paperwork prior to beginning or resuming employment. Employees transferring from student to non-student positions, even with no break in service, will also need to meet with the onboard specialist in order to complete a new Form I-9.
Click here to access the Onboard Form
Please note: Only certain grant orgs should be submitting Onboard Forms. For all other departments, please submit an ePAR. If you have questions about the ePAR, please contact Rachel Sellers, at 540-568-4997 or sellerrj@jmu.edu.
Frequently Asked Questions
Please don't hesitate to contact the Onboard Specialist, at 540-568-4473 or onboard@jmu.edu with any onboard questions you may have!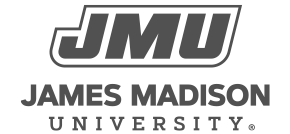 800 South Main Street
Harrisonburg, VA 22807
Contact Us