JMU and the Affordable Care Act (ACA)

The Commonwealth of Virginia has adopted a provision in the 2013 Appropriation Act that limits all state wage employees to working no more than 29 hours per week, on average, over the course of 12 months (52 weeks). According to the Department of Human Resource Management (DHRM), the amendment is necessary to ensure compliance with the Patient Protection and Affordable Care Act (PPACA), commonly called the Affordable Care Act, for which a majority of the law takes effect in 2014. As indicated by DHRM, the state health plan currently does not permit participation by wage employees.
Under the Affordable Care Act, employers must identify a "look back" period (measurement period) in order to determine which employees will meet the Act's definition of "full-time employee", and must be offered healthcare coverage in order to avoid significant tax penalties. The Commonwealth of Virginia has determined the time period to be May 1 through April 30 of the following year.
Therefore, effective May 1, 2013, all wage employee work hours must be counted on the basis of the 12-month period beginning May 1 through April 30 for both the 29 hour per week average and the maximum 1500-hour limit. In addition:
Effective May 1, 2013, current wage hours will be reset to "0" regardless of how many hours worked since the hire date or anniversary date.
Wage employees' hire dates will no longer be used to calculate hours worked towards the annual limit.
JMU is not authorized to grant exceptions to the 1500-hour maximum. No exceptions will be approved.
In order to assist supervisors with managing the 29 hour wage average during the measurement period, Human Resources will provide the cumulative, weekly average for wage hours worked year-to-date through the most recent pay period. Information will be sent to supervisors beginning June 2013.
Helpful Links
2014 Health Insurance Marketplace Options for JMU Employees Not Eligible for State Health Care Coverage
1500-Hour Limit for Wage Employees FAQ
ACA and PAR Form Session (TD1916) Presentation
ACA and PAR Form Session (TD1916) Q & A's
ACA Guidelines for Part-time Non-Teaching Employees
ACA Part-time Employment Clock-Hour Guidance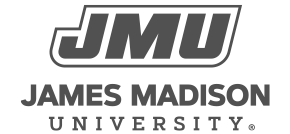 800 South Main Street
Harrisonburg, VA 22807
Contact Us