September 3, 2021
MADtalks are fun, interesting, and inspiring talks given by students, faculty, alumni, and friends of JMU and the Honors College. Sponsored and organized by the Madison Honors Leadership Council, MADtalks are open to everyone in the JMU community.
---
Fall 2016 Lineup
Sep. 14: "Why We're All Jealous of Freshmen," Dr. Mark Warner, Senior Vice President for Student Affairs
Sep. 29: "Kill vs. No Kill Animal Shelters," Lauren Watson, Volunteer Coordinator, Rockingham-Harrisonburg SPCA
Oct.: Josh Roesch, JMU Student (Topic: Voting/active citizenship)
Nov. 15: Emily Hall, JMU Alumna (Topic: Working With Teenagers)
Dec. 5: Dan Miller, JMU Student (Topic: Giving)
Honors College
Hillcrest
MSC 1501
251 Warren Service Drive
Room 105
Harrisonburg, Virginia 22807
Hours of operation:
Mon - Fri: 8 a.m. - 5 p.m.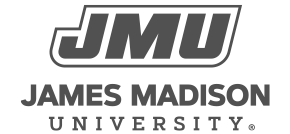 800 South Main Street
Harrisonburg, VA 22807
Contact Us