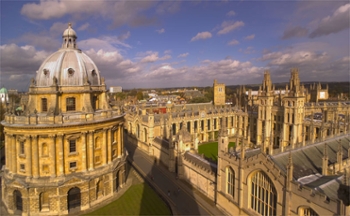 JMU offers students the opportunity to study abroad at Britain's oldest and most respected universities: the University of Oxford in England and the University of St. Andrews in Scotland. Students are permitted to enroll in these universities as full-fledged participants, and may customize their studies to pursue their own interests. Credits earned through these programs may fulfill major, minor, General Education, Honors, and/or elective requirements at JMU. Studying at Oxford or St. Andrews is a rare experience, and the Honors College strongly encourages all students to at least consider this opportunity. 
These programs are not limited to Honors students, but Honors students are typically ideal candidates. The unique modes of education at Oxford and St. Andrews require students to possess academic focus, independent learning skills, intellectual maturity, and substantial work ethic in order to thrive at these presitigious institutions.
Students may apply up to 9 credit hours from an Oxford or St. Andrews experience to their Honors Interdisciplinary Studies minor. Upon return to JMU, students will need to notify the Honors Advising office of these credits, so they can be appropriately counted.
Timing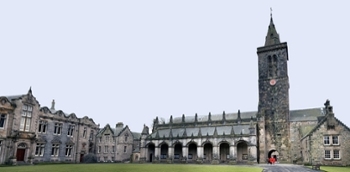 The earliest a student should generally consider studying at Oxford or St. Andrews is spring of sophomore year. The term structure at St. Andrews is fairly similar to American universities, but Oxford has several terms that do not perfectly align with what American students may be used to. Some students opt to apply for a full year, and some for the equivalent of an American semester.
"Spring" at Oxford includes two eight week terms: Hilary Term (January-March) and Trinity Term (April - June), with a six-week break between the terms. Students typically earn 12 credits for each of these terms, for a total of 24 credits. "Fall" includes an extended 12 week Michaelmas term (September-December), for 15 credits.