Honors College Deferral Policy for 2020-2021
September 9, 2020
If the JMU Office of Admissions has granted a student's request for a deferral for the 2020-2021 academic year, the student may request a deferral from the Honors College for one academic year. Students may submit a copy of the JMU Office of Admissions approval letter to the Honors College by October 1, 2020. Re-admission to the Honors College is contingent on re-admission to JMU.
Honors College
Hillcrest
MSC 1501
251 Warren Service Drive
Room 105
Harrisonburg, Virginia 22807
Hours of operation:
Mon - Fri: 8 a.m. - 5 p.m.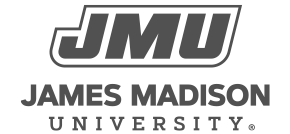 800 South Main Street
Harrisonburg, VA 22807
Contact Us