The University Health Center Pharmacy is staffed by a licensed pharmacist and pharmacy technicians. It offers prescription medications from the health center formulary for JMU students written by licensed medical providers from the University Health Center, Counseling Center, and Intercollegiate Athletics.
The UHC Pharmacy does not fill prescriptions written by off-campus medical providers at this time.
Over-the-counter medicines and medical products are available for purchase by students, faculty and staff using FLEX, health benefits cards, MasterCard, Visa, Discover or check. We are not able to accept cash at this time.
How to refill your prescription at the Health Center Pharmacy (only for prescriptions written by an on-campus provider):
Several days BEFORE you are to run out of medication, either:
Call the Health Center Pharmacy at 540-568-5553.  Speak to a pharmacy staff member and tell them that you would like a refill of your prescription. The staff member will ask a couple of questions including when you will be picking up your prescription. 
              OR
Log into MyJMUHealth and select Forms. Then select Online Pharmacy Refill Request. Complete the request and submit.
It's that simple.  Then just show up at the time you selected and pick up your prescription.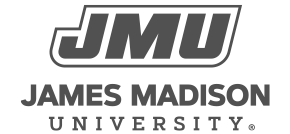 800 South Main Street
Harrisonburg, VA 22807
Contact Us