Julia Wallace Carr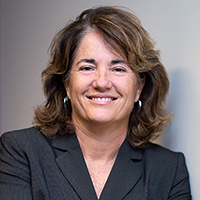 At the 2023 Provost Awards, professor Julia Wallace Carr, was awarded the Distinguished Service Award for providing exceptional profession-related service at the university, local and national levels.
Her record of service to JMU extends back nearly three decades, spanning youth sports, school activities, a daycare board, an education foundation and a number of community service organizations.
Miguel Baltazar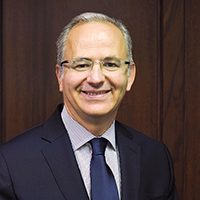 Professor Miguel Baltazar is the founding faculty adviser of the JMU chapter of the Hospitality Sales and Marketing Association International (HSMAI). The focus of the student club is on professional growth within the areas of sales, marketing and revenue management. For the second time in the last five years, the club was recognized as the Global Collegiate Chapter of the Year. The award was delivered at the 2020 HSMAI Frank W. Berkman Chapter Awards Program and the focus of the JMU entry this year was communications. JMU was the only college chapter to win an award.
Gilpatrick Hornsby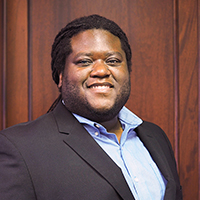 Gilpatrick Hornsby has been appointed to serve as the Center for Faculty Innovation (CFI) interim executive director for a two-year term, 2021-2023. Hornsby joined JMU in 2015 and previously served as a CFI engaged teacher-scholar during 2018-2019. Since 2019 he has been a faculty associate for scholarship. The CFI provides comprehensive professional development opportunities for JMU faculty at all levels and stages of their careers. Hornsby also currently serves on the president's Task Force on Racial Equity as a member of the instructional faculty development working group.
David Shonk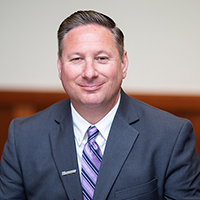 David Shonk became the editor of Sport Management Education Journal (SMEJ) in June 2021, after serving the previous three years as the journal's associate editor. SMEJ promotes the advancement of the body of knowledge in pedagogy as it relates to sport management education and is one of two journals supported by the North American Society for Sport Management (NASSM). Shonk serves on NASSM's executive council, which helps guide the organization's oversight of sport management research, scholarly writing and professional development.
Tassie Pippert
Hart School hospitality lecturer Tassie Pippert has been elected Secretary of ICHRIE (International Council on Hotel, Restaurant and Institutional Education) by its membership. The position is international, and as an officer she will be serving on the general and executive boards and serve as the chair of the Bylaws, Policies and Procedures Committee. Prior to her term she has served as the lead for the External Relations Steering Committee, as a member of the Membership Committee for International CHRIE and as the Culinary Arts Special Interest Group chairperson.