New Graduate Student Checklist

May 26, 2021
Getting Started
Welcome to graduate studies at JMU!
On behalf of the graduate faculty and administration at James Madison University, we welcome you to The Graduate School at JMU! Graduate studies have become increasingly more important to professional development and career advancement. You will find that JMU's Graduate School is vested in your success led by outstanding faculty who are excited about mentoring your graduate study, learning experiences and internships, research and other scholarly or creative endeavors.
New Graduate Student Checklist
Download a PDF of the Checklist
After you have accepted your offer of admission, it is recommended that you complete the following:
Check your to-do list on MyMadison.

After you have accepted your offer of admission visit the student tab on MyMadison to check your to-do list. Log in with the same e-ID that was used to check the status of your application. For assistance with your e-ID, visit the computing helpdesk.

Submit Your Immunization and Health History to the University Health Center

Check your "Dukes" email account.

Make sure you are able to log in to your JMU student email account. Offical JMU correspondance regarding your student record will be sent to your Dukes account, not to your personal email or to a staff account.
You should plan to check your email regularly or set your Dukes account to forward to an account you check regularly.
Visit the computing email page for more information on how to access your account. 

Sexual Assault/Violence Prevention Training

All new students will receive an email with instructions on completing the training.

Register for classes.

Course registration is department specific. Depending on the department, you may need to register for classes soon after you receive your e-ID and password or you may be able to wait until the start of the semester in August. Please contact your graduate department directly for assistance with course registration. You will register for classes through MyMadison in the student center. For general information on how to register for classes, review the MyMadison tutorials.

Work with your Advisor to Plan your Program of Study

Communicate with your advisor to make sure you understand your program of study requirements before or during your first semester.
If your program of study will deviate from your catalog requirements, talk to your advisor about what paperwork you all will need to submit.

Obtain your JACard (student ID).

Card services is located in the Student Success Center. Visit the card services page for more information on how to obtain your JACard.

Review the Honor Code tutorial and take the test.

Since fall 2006, all incoming freshmen, transfer and graduate students are required to complete the JMU Honor Code tutorial and test. The intent of this requirement is to increase individual student awareness regarding the JMU honor code and honor council. You must complete the tutorial and test to receive your transcripts and diploma, and it is recommended that you keep a copy/record of your completion of the test as some programs require this record to allow you to graduate. To fulfill this requirement, visit the Honor Code Test page. Visit their frequently asked questions page. 
Have a great first semester!
Still have questions? Please contact the Graduate School or other JMU offices at one of the numbers or email addresses listed below.
The Graduate School
Madison Hall
MSC 6702
100 E. Grace Street
Harrisonburg, Virginia 22807
Hours: 
Mon - Fri:
8 a.m. - 12 p.m. &
1 p.m. - 5 p.m.
Closed 12 p.m. - 1 p.m. for lunch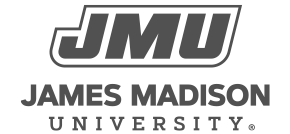 800 South Main Street
Harrisonburg, VA 22807
Contact Us