The Graduate School: STOP the Spread
August 24, 2020
As the fall semester begins, the office of the Graduate School will be open during normal office hours, Monday through Friday, 8 am to noon and 1 to 5 pm, except during campus holidays.  Most staff members meet with visitors by appointment only, so we recommend that all visitors contact the office or the staff member you would like to meet (staff webpage) prior to visiting. If you are uncertain who to contact, please send us an email (grad@jmu.edu), telephone (540-568-7860) or text (540 269-1986 [US only]).  Tell us the nature of your request and provide contact information.  We will have the appropriate staff member contact you shortly. Note that e-mail and text messaging may only be monitored during regular university business hours. 
Many questions are answered on the overall university Stop the Spread webpages.  More information.
PROSPECTIVE STUDENTS:  We encourage individuals who would like to participate in our programs to apply. Applicants who are submitted will be notified by email and through the CollegeNET applicant portal. (Admission packets will not be mailed.) More information.
CURRENT STUDENTS: Please work with your faculty and program directors to continue your studies. If you need assistance from The Graduate School, we are here to help. More information.
In case of an emergency, please contact JMU Public Safety at (540) 568-6911. 
The Graduate Council has enacted Temporary Policies that are designed to help students cope with challenges during the pandemic. View temporary policies.
The Graduate School
Madison Hall
MSC 6702
100 E. Grace Street
Harrisonburg, Virginia 22807
Hours: 
Mon - Fri:
8am - 12pm & 1pm - 5pm
Closed 12:00-1:00 for lunch


Summer Hours:
(5/10 - 8/13)
Mon - Thurs: 8am - 5pm
Fri: 8am - 12pm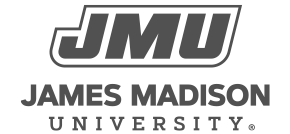 800 South Main Street
Harrisonburg, VA 22807
Contact Us