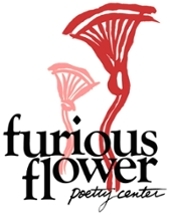 500 Cardinal Dr. MSC 3802
Harrisonburg, VA 22807-0001
T. (540) 568-8883 | E. furiousflower@jmu.edu
To stay up to date on all our events and programs, subscribe to our email list and follow us on Facebook or Twitter.
Need to stop by? Parking at JMU is by by permit only. (If you do not have a JMU parking permit, please request a temporary permit from our office prior to your visit.)
2022-23 Furious Flower Advisory Board Members
McKinley E. Melton - Board Chair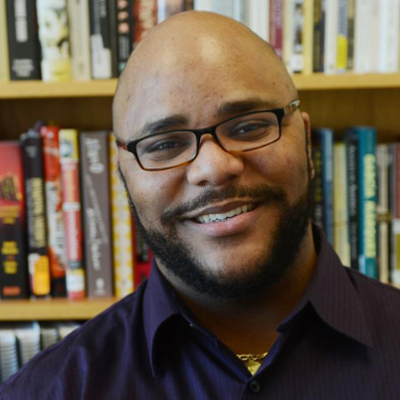 McKinley E. Melton​ earned his Ph.D. from the W.E.B. Du Bois Department of Afro-American Studies at the University of Massachusetts Amherst. Prior to joining the Gettysburg College faculty, Dr. Melton was a visiting assistant professor of literature at Hampshire College from 2007-2012. He is also the recipient of a 2015 Career Enhancement Fellowship for Junior Faculty from the Woodrow Wilson National Fellowship Foundation and was a 2015-16 Postdoctoral Fellow at the Fox Center for Humanistic Inquiry at Emory University. Most recently, Dr. Melton was awarded a 2019-20 Frederick Burkhardt Fellowship by the American Council of Learned Societies, in order to support a year as scholar-in-residence at the Furious Flower Poetry Center at James Madison University. 
Cory is a relentless collaborator. He builds and maintains local and national partnerships, launches bold initiatives, and strategizes to ensure the Foundation pursues equity for all Arkansans.
In addition to his role at the Winthrop Rockefeller Foundation, Cory also serves as the interim executive director of ForwARd Arkansas. Cory understands collaboration because it has been his career. For seven years at The Annie E. Casey Foundation in Baltimore, Maryland, he supported state-level child advocacy organizations and helped lead the KIDSCOUNT Initiative. He is currently a BMe Public Voices Fellow. He also serves on the boards of Arkansas Baptist College, the Urban League of Arkansas, the Association of Black Foundation Executives, and Neighborhood Funders Group.
Cory is married to Dr. Phillis Nichols-Anderson, CEO of a national educational management organization. He is pursuing a master's degree in theology from Anderson University. The Andersons have four children, two in college, one making movies in Hollywood, and a corporate attorney. They also have three grandchildren.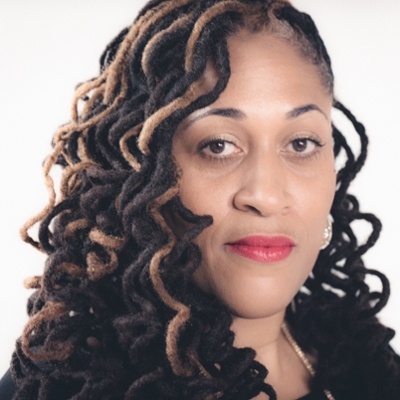 Keisha-Gaye Anderson is a Jamaican-born poet, writer, visual artist, and media strategist based in Brooklyn, NY. Her debut poetry collection Gathering the Waters (Jamii Publishing 2014) was accepted into the Poets House Library and the National Library of Jamaica. Her other poetry collections include Everything Is Necessary (Willow Books 2019) and A Spell for Living (Agape 2020), which received the Editors' Choice recognition for the Numinous Orisons, Luminous Origin Literary Award, and is botha print and multimedia e-book, including music and Keisha's original artwork. Keisha's poetry, fiction, and essays have been widely published in national literary journals, magazines, and anthologies that include Kweli Literary Journal, Small Axe Salon, Renaissance Noire, The Caribbean Writer, The Killens Review of Arts and Letters, Mosaic Literary Magazine, African Voices Magazine, The Langston Hughes Review, Caribbean in Transit Arts Journal, The Mom Egg Review, Peregrine Journal, and others. Keisha is a past participant of the VONA Voices and Callaloo writing workshops, a former fellow of the North Country Institute for Writers of Color, and was short-listed for the Small Axe Literary Competition. In 2018, Keisha was selected as a Brooklyn Public Library Artist in Residence. In 2021, she was presented with the Poetic Icon award from her alma mater Syracuse University. Keisha's visual art has been featured in exhibitions across the country and in such literary journals as The Adirondack Review, Joint Literary Magazine, and No, Dear Magazine. Keisha began her career as a journalist, having written for national consumer magazines like Psychology Today, Teen People, Black Enterprise, and Honey, and working as a producer or associate producer on documentary programming for networks like CBS, PBS, and NHK (Japanese television). She currently works as a senior director of marketing and communications at a NY-based non-profit focused on young adult mental health. Keisha regularly leads writing workshops for non-profits and other organizations, and has taught as an adjunct within The City University of New York (CUNY) for 15 years. She is a graduate of the Syracuse University Newhouse School and College of Arts and Sciences and holds an M.F.A. in creative writing from The City College, CUNY. Learn more about her work at www.keishagaye.ink.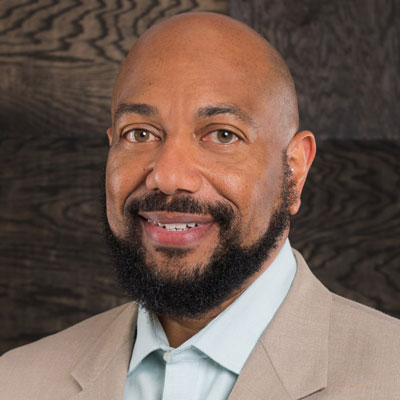 Shawn M. Bediako is Professor of Psychology at the University of Maryland, Baltimore County, where he has served in a number of administrative and leadership positions. Dr. Bediako has conducted groundbreaking research on sickle cell disease stigma and also teaches courses in social psychology, research methods, and the intersections of race, science, and medicine. He is actively engaged in the creative arts through writing and music composition. Dr. Bediako completed a bachelor's degree in psychology at the University of Central Arkansas and earned a master's degree in community psychology from Florida A&M University. His doctorate in social/health psychology was conferred at Stony Brook University and he completed a postdoctoral fellowship in health psychology at the University of North Carolina at Chapel Hill.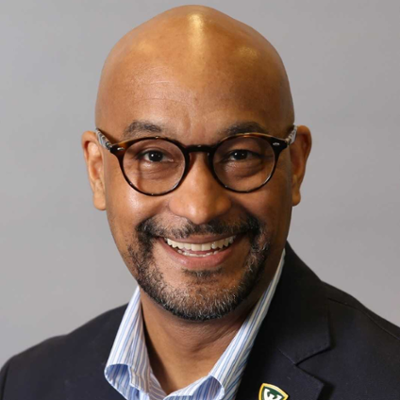 Jon E. Cawthorne​, Ph.D. is Dean of the Wayne State University Library System which includes the University's School of Information Sciences. He has a Ph.D. in managerial leadership in the information professions from Simmons University and is passionate about changing organizational cultures, increasing Black, Indigenous People of Color into leadership positions in the information and publishing industry. Dean Cawthorne is the current President of the Association of College and Research Libraries. Prior to joining WSULS, Cawthorne served as dean of libraries at West Virginia University. While in Morgantown, Cawthorne met Joanne Gabbin and became a passionate supporter of Furious Flower.
Donna is a trusted advisor in the dynamic higher-ed space for over 25 years. She's passionate about impacting the student experience and the value of education through transformative tech. Donna lives on a lake south of Boston, MA and enjoys fishing, boating, paddle boarding and hockey in the winter. She has a 24 year old son, Sam, a recent graduate, who also works in education technology.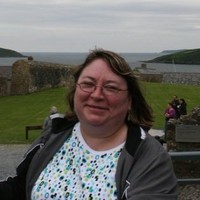 Susan Facknitz's poetry attempts to trace the connections between historical violence and personal trauma. Her poems have appeared in journals in the U.S., Canada and Ireland, including Southword, Room, Poetry East, and New Orleans Review. She taught Creative Writing and Irish Literature courses at James Madison University for thirty years and now leads a writers' group at Our Community Place and teaches at Blue Ridge Community College.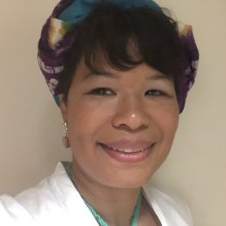 Meta DuEwa Jones is an Associate Professor of English and Comparative Literature at the University of North Carolina, Chapel Hill. Jones authored The Muse is Music: Jazz Poetry from the Harlem Renaissance to the Spoken Word (University of Illinois, 2011), awarded honorable mention for the MLA William Sanders Scarborough Prize. Jones' current manuscript, Black Alchemy, is a hybrid genre work of poetry, theory, and memoir that explores collaborations between writers and visual artists as they map memories of and travels within the African diaspora. Jones' creative scholarship, focused on African American literature and inter-arts, has been published in diverse venues. Jones' research and writing have been supported by fellowships from the National Humanities Center, the Schlesinger Library at Harvard University, the Moorland-Spingarn Research Center at Howard University, the Rockefeller, Woodrow Wilson, and Mellon foundations, the Stanford Humanities Center, and the Carter G. Woodson Institute.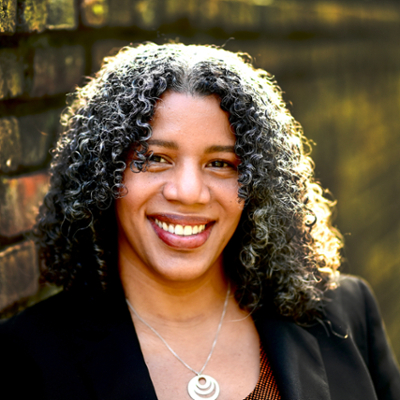 Dr. Shauna M. Morgan is a poet-scholar and Associate Professor of creative writing and Africana literature at the University of Kentucky where she also serves as Director of Equity and Inclusion Initiatives in the Center for the Enhancement of Learning and Teaching (CELT). Before joining the University of Kentucky, Morgan was tenured on the faculty of English at Howard University where she taught from 2012-2019. Both her scholarly work and her poetry are deeply engaged with traditions of global Black art and culture. Her critical work has been published in Journal of Postcolonial Writing, South Atlantic Review, Bulletin of the School of Oriental and African Studies, College Language Association Journal, and elsewhere. Her poetry has appeared in A Gathering Together, Interviewing the Caribbean, A Literary Field Guide to Southern Appalachia, ProudFlesh: New Afrikan Journal of Culture, Politics & Consciousness, among other periodicals and anthologies. Morgan's chapbook, Fear of Dogs & Other Animals, was published by Central Square Press. She is currently at work on "The Life Thing in Us: Decoloniality and the Aesthetics of Liberation in Contemporary Black Poetry," a book that explores the twenty-first-century poetry of the Black diaspora and investigates the ways in which the poets and their works move along a continuum of decoloniality in the ongoing struggle for global Black liberation. Her current creative project, "Ordinal," is a poetry manuscript which re-imagines the Victorian-era Anglican book of prayer as a collection of Black women's syncretistic laments, praises, and songs that attempt to excise traumas and liberate sexualities. Morgan was awarded Interviewing the Caribbean's inaugural Catherine James Palmer Poetry Prize, and she was a fellow at the Obama Institute for Transnational American Studies at Johannes Gutenberg Universität in Mainz, Germany. She tends to a hopeful garden at her home at the Artists' Village in the historic East End of Lexington, Kentucky.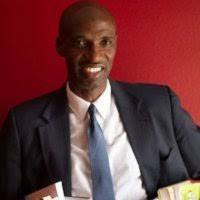 Patrick M. Oliver is a writer, author, publisher, literary and education consultant dedicated to promoting reading and writing as tools of empowerment. Through a variety of innovative projects, Oliver engages children, youth, and audlts in activities such as author talks, vision boarding, book discussions, professional development sessions and community forums. Literary and business development consultant for educational institudations, non-profit organizations, publishers, best-selling and award-winning authors. Formerly senior subcontract administrator in the defense industry (Lost Angeles); director or sales and marketing Third World Press (Chicago) and program director Open Book Program (Chicago). Founder Say it Loud! Readers and Writers a literary arts organization. www.speakloudly.com
Malin Pereira earned a Ph.D. in English from UW-Madison, minoring in Afro-American Studies under Nellie McKay and Craig Werner. Professor of English at UNC Charlotte, she served as interim chair of Africana Studies, chair of English, and, since 2012, leads the Honors College. Her books include Rita Dove's Cosmopolitanism (2003), and Into a Light Both Brilliant and Unseen: Conversations with Contemporary Black Poets (2010); her published articles focus on contemporary black poetry. Dr. Pereira holds memberships with the Collegium of African American Research (CAAR), the Modern Language Association (MLA), the Society for Multi-Ethnic Studies: Europe and the Americas (MESEA), and the National Collegiate Honors Council (NCHC), for which she co-chaired the Diversity Committee (2017-19).
Saranna T. Rankin​ is a 1972 graduate of James Madison University and enjoyed a 38-year career in Social Work with both the Department of Social Services and the Community Services Board resourcing some of that communities' most vulnerable members. My husband, James Rankin Jr. ('71), and I raised three sons who are married and are kind to share their children with us often. I retired from Prince William County in 2010 with a plan to just develop my hobbies and interests. After 6 months of retirement, I chose to volunteer in a local middle school which led to a decision to work part-time with Newman Avenue Associates as a Licensed Clinical Social Worker. In this position, I have often encouraged my patients to use their written words as a tool in their healing journey.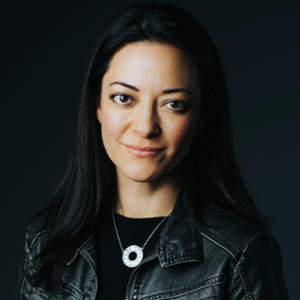 Leona Sevick​ earned her doctorate in English Language and Literature at the University of Maryland. She is the 2017 Press 53 Poetry Award Winner for her first full-length book of poems, Lion Brothers. Her recent work appears in Birmingham Poetry Review, Four Way Review, Blackbird, and Spillway. Her work also appears in The Golden Shovel Anthology: New Poems Honoring Gwendolyn Brooks. Sevick was named a 2019 Walter E. Dakin Fellow for the Sewanee Writers' Conference, and her work has been nominated for two Pushcart Prizes. She is provost at Bridgewater College in Virginia, where she teaches Asian American literature.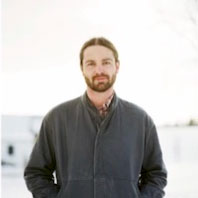 Paul Somers​ holds a Master's in English Education and has read and written poetry since childhood. A photographer and filmmaker, Somers organizes Super Gr8 Film Festival with Tim Estep. He is the owner of The Golden Pony restaurant and music venue in Downtown Harrisonburg.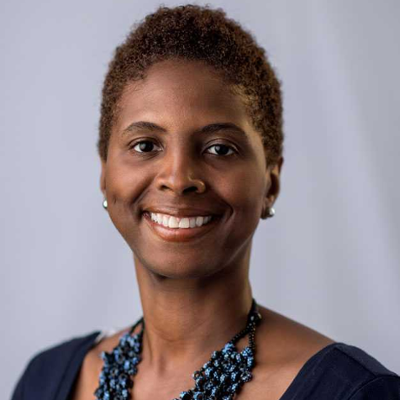 Dana A. Williams​ is a Professor of African American literature and Interim Dean of the Graduate School at Howard University. Prior to serving as Interim Dean, she served as Chair of English at Howard University for nine years. In recent years, she has served as chair of the Executive Committee of the African American Forum of the Modern Languages Association, president of the College Language Association (the oldest and largest professional organization in the US for faculty of color who teach languages and literature), and president of the Association of Departments of English. She currently serves as president of the Toni Morrison Society and as a member of the Executive Council of the MLA. In 2016, she was nominated by President Barack Obama to serve as a member of the National Humanities Council. In addition to her work at Howard, she has held faculty positions at Louisiana State University, Baton Rouge; Northwestern University, Evanston, IL as a Ford Foundation Postdoctoral Fellow; and Duke University, as a faculty fellow of the John Hope Franklin Humanities Institute.