PRINT PUBLICATIONS
Furious Flower: Seeding the Future of African American Poetry is an anthology of poems by more than one hundred award-winning poets, including Jericho Brown, Justin Philip Reed, and Tracy K. Smith, with themed essays on poetics from celebrated scholars such as Kwame Dawes, Meta DuEwa Jones, and Evie Shockley. The Furious Flower Poetry Center is the nation's first academic center for Black poetry. In this eponymous collection, editors Joanne V. Gabbin and Lauren K. Alleyne bring together many of the paramount voices in Black poetry and poetics active today, composing an electrifying mosaic of voices, generations, and aesthetics that reveals the Black narrative in the  work of twentieth- and twenty-first-century writers. Intellectually enlightening and powerfully enlivening, Furious Flower explores and celebrates the idea of the Black poetic voice by posing the question, What's next for Black poetic expression?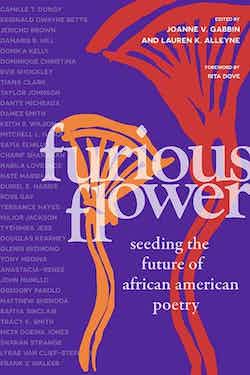 Paperback: 480 pages
Publisher: Northwestern University Press (December 2019)
Language: English
ISBN-10: 081014154
ISBN-13: 978-0810141544
___________________________
AFRICAN AMERICAN POETRY, with its wellsprings in jazz and vernacular culture and its inescapable political dimension, stands among the most important bodies of literary work of the twentieth century. This collection of essays and six lively interviews with practicing poets, arising from the now-famous Furious Flower Conference of 1994, provides a mosaic of the major critical and aesthetic issues emerging from the poetry and its literary milieu.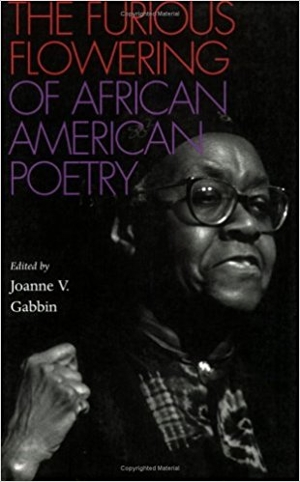 Paperback: 330 pages
Publisher: University of Virginia Press (July 29, 1999)
Language: English
ISBN-10: 0813918413
ISBN-13: 978-0813918419 
---
A FASCINATING PORTRAIT of African American poetry at the close of the twentieth century, this book also offers an indication of where it may be headed in the twenty-first. It includes biographies of the contributors and a dynamic collection of performance photographs by C. B. Claiborne featuring many of the poets as they performed at the second Furious Flower Conference, held in 2004 at James Madison University. The forty-three poets cover three generations, ranging from such established voices as Michael Harper, Nikki Giovanni, and the late Gwendolyn Brooks, in whose honor the conference was organized, to a host of rising young writers who are reimagining America in the language of a hip-hop nation.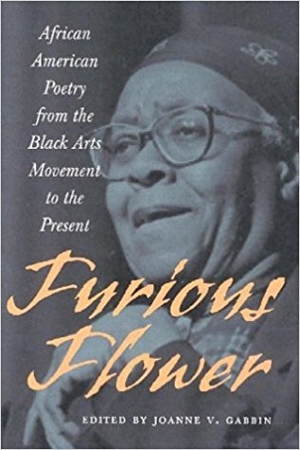 Paperback: 320 pages
Publisher: University of Virginia Press (February 13, 2004)
Language: English
ISBN-10: 0813922534
ISBN-13: 978-0813922539
---
THE MOURNING KATRINA NATIONAL WRITING PROJECT helped survivors deal with the emotional trauma of their experience through writing poetry. This amazing collection of poems was born out of human suffering. It's about devastation and grief, the politics of poverty and race, and the failure of society to act humanely, but it's also about hope and healing.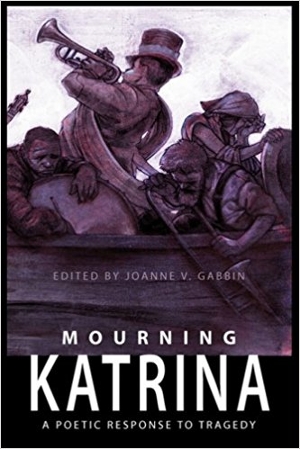 Paperback: 220 pages
Publisher: Mariner Media (January 5, 2009)
Language: English
ISBN-10: 098000778X
ISBN-13: 978-0980007787
---
TWENTY-FIVE PROMINENT BLACK WOMEN WRITERS reveal decisive moments in their careers in short essays. With contributions from such figures as novelist Paule Marshall, folklorist Daryl Cumber Dance, poets Mari Evans and Camille Dungy, essayist Ethel Morgan Smith, and scholar Maryemma Graham, the anthology provides a thorough overview of the formal concerns and thematic issues facing contemporary black women writers.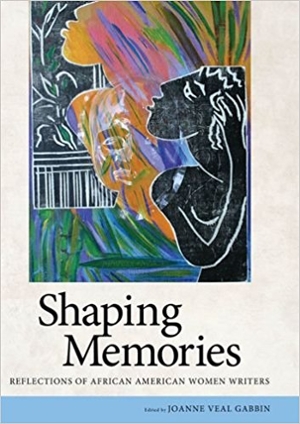 Hardcover: 240 pages
Publisher: University Press of Mississippi (August 11, 2009)
Language: English
ISBN-10: 1604732741
ISBN-13: 978-1604732740