Welcome to Furious Flower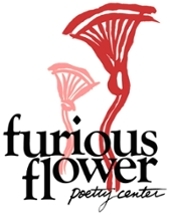 In "Second Sermon on the Warpland," Pulitzer-Prize winner and former U.S. Poet Laureate Gwendolyn Brooks writes,
The time
cracks into furious flower. Lifts its face
all unashamed. And sways in wicked grace.
Taking its name from these lines in Brooks' poem and dedicated to her literary legacy, Furious Flower is the nation's first academic center devoted to African American poetry. We serve James Madison University, our local Harrisonburg community, and scholars everywhere with education, research, and publishing.
---
Coming this summer: Furious Flower's 12th Annual Children's Poetry Camp
Wor(l)d Explorers

August 1-5, 2016 | Rising third to eighth graders (ages 7 to 13) become "Wor(l)d Explorers" at our annual Children's Poetry Camp. This day camp (no overnight stay) for both girls and boys starts at 9am and concludes at 2pm each day on the JMU campus. Our program includes age-appropriate workshops on writing, movement, visual art, and rhythm-making. This is an integrated arts camp with an emphasis on expression, inclusion, and fun.
Join us for a week of creativity this summer!
---