Welcome to Furious Flower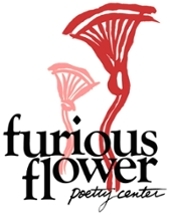 In "Second Sermon on the Warpland," Pulitzer-Prize winner and former U.S. Poet Laureate Gwendolyn Brooks writes,
The time
cracks into furious flower. Lifts its face
all unashamed. And sways in wicked grace.
Taking its name from these lines in Brooks' poem and dedicated to her literary legacy, Furious Flower is the nation's first academic center devoted to African American poetry. We serve James Madison University, our local Harrisonburg community, and scholars everywhere with education, research, and publishing.
---
Throw Your Head Back and Sing:
A Tribute to Maya Angelou
Featuring performances by more than 20 poets and vocalists
Both poetry reading and musical concert, this tribute to one of America's most popular writers echoes Angelou's own frequent pairing of two art forms, spoken word and spirituals. 
Buy tickets from the Forbes Center's box office: (540) 568-7000 or JMU.edu/forbescenter
Supported by grants from the National Endowment for the Arts, the Virginia Commission for the Arts, and the Virginia Foundation for the Humanities
For more information, click here.