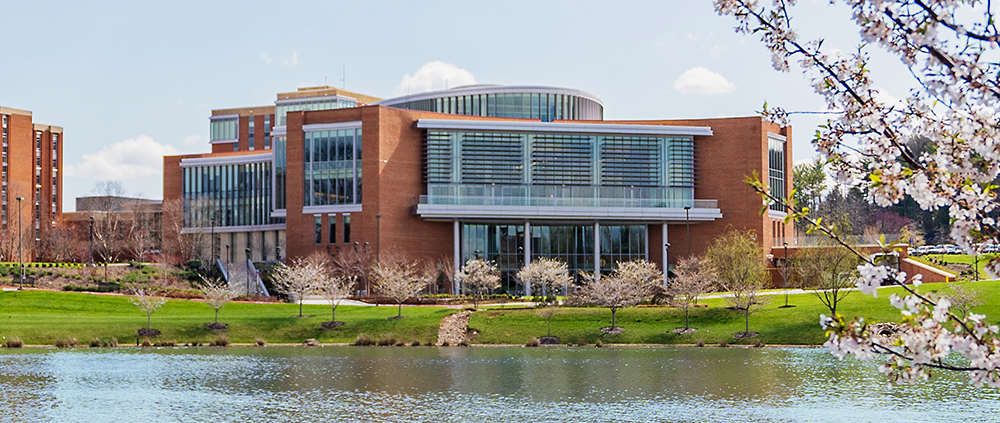 Every spring, the College of Business faculty and administration select and recognize our outstanding students. Please join us in celebrating the recipients of our 2023 Student Awards listed below by department by posting a congratulatory message on our College of Business Facebook and LinkedIn feeds.
Valedictorian
Accounting
Outstanding Undergraduate in Accounting
Outstanding Graduates, Masters of Science in Accounting 
Catherine Leigh Baker
Catherine Leigh Baker


Kathryn Amanda Day
Morgan Hayes Whaley
Camille Marie Wood
Business Management 
Outstanding Student in Business Management 
Business Management Faculty Awards for Excellence
Aaron Joshua Whear 
Precious Faith Carper
Rachel Wade Dishman
Courtney Kepler Fusting
Garrett Michael Gualtieri
John Tyler Montross
Computer Information Systems and Business Analytics
Outstanding Senior in Computer Information Systems
Outstanding Junior in Computer Information Systems 
Technology Alumni Group (TAG) Award
Computer Information Systems Consulting Excellence Awards
Todd Perry ('92) Aspiring Analytics Endowed Scholarship
Rose Deste Elizabeth Tombul 
Ian McMurray Rishell
Tomas Castro-Albano
Justin David Taylor
Aidan McIver Weatherly
Lee Asa Wildermann


Mya Kathryn Gonzales
Economics
Faculty Award for Academic Excellence in Economics 
Executive Advisory Board Outstanding Senior in Economics 
Anna Malia Fenn
Aidan Timothy Kane 
Finance and Business Law
Outstanding Senior in Finance
Faculty Awards for Excellence in Finance 


Outstanding Senior in Quantitative Finance
Faculty Award for Excellence in Quantitative Finance
Phillip Albert Roth
Jordan Alese Pratt
Shelby Nicole Staib 
Mohamed Hamza Abbassi 
David Porter Hulett
Gilliam Center for Entrepreneurship
Zane Showker Entrepreneurship Award
Hart School of Hospitality, Sport and Recreation Management
Outstanding Senior in Hospitality Management
Outstanding Seniors in Sport and Recreation Management
Kathryn Trinity Obaugh
Randall Gamaliel Bedford
Amanda Gray Chase
International Business
Outstanding Senior in International Business 
Degesch America Award
Tjarwina Diede Remijnse
Alexa Daniela Espinoza Bedoya
Marketing
Outstanding Student in Marketing 
Marketing Faculty Award for Excellence 
Outstanding Student in Professional Sales
Outstanding JMU Digital Marketing Student Award presented by Workshop Digital
Allie Barnes Garrison 
Michael Brent Buncher
John Anton Braunagel
Trevor Christopher Benton
School of Strategic Leadership Studies
Outstanding Dissertation
Title: "The Relationship between Leader Composure and Career Derailment Potential, and the Moderating Effect of Race"
Honors Thesis Recognitions
Business Management
Thesis: "The Negative Effects of OCB: How Citizenship Behaviors can lead to Burnout"
Advisor: Dr. Eric Stark, associate professor
Thesis: "COVID-19 and Effective Leadership Pandemic: A Closer Look at Leadership in Healthcare Systems"
Advisor: Mr. Shawn Lough, lecturer
Computer Information Systems and Business Analytics
Thesis: "An Analysis and Examination of Consensus Attacks in Blockchain Networks"
Advisor: Dr. John Guo, associate professor
Thesis: "Improving Success Rates for Diverse Students Within the JMU Computer Information Systems Program"
Advisor: Dr. Amy Connolly, assistant professor
Finance and Business Law
Thesis: "Decrypting Cryptocurrency: The Risk of Bitcoin"
Advisor: Dr. Hui Sono, professor 
Thesis: "A Study on the Impact of Rising Interest Rates on Bank Deposit Betas and Credit Risk"
Advisor: Dr. Carl Larsson, associate professor
International Business
Thesis: "The Business of Unaccompanied Migrant Child Care: A US/Spain Comparison"
Advisor: Dr. Irvine Clark III, professor