Faculty use their research and professional projects to inform innovative teaching materials and co-curricular programming which further student learning. Remaining active with industry organizations and employers also gives them insight into the skills currently needed in the job market. Read about some outstanding teachers:
Paul Copley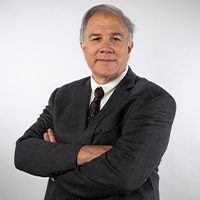 Professor in the School of Accounting, Paul Copley, has been selected as the new Journal of Accounting Education Professor in the School of Accounting. This appointment carries with it the concurrent title of Commonwealth of Virginia Eminent Scholar, signifying that the holder has made important contributions in the areas of teaching, research and service over an extended period.
Luis Novoa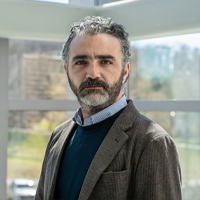 Luis Novoa, assistant professor of computer information systems and data analytics, is the recipient of this year's Distinguished Teacher Award. Dr. Novoa teaches challenging data analytics courses at both the undergraduate and graduate levels, employing innovative instructional tools to motivate and inspire his students. In addition to his classroom duties, he has been a major contributor to the development of a supply-chain analytics certificate.
Sergiy Dmytriyev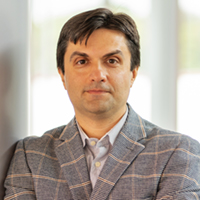 Assistant Professor of Business Management, Sergiy Dmytriyev, is co-editor of Humanizing Business: What Humanities Can Say to Business. The new book is part of the highly regarded Issues in Business Ethics series published by Springer and includes contributions from leading business scholars from around the world. The book explores how creative pursuits ranging from philosophy to filmmaking can help make business more humane.
Janna Parker
Professor of marketing Janna Parker has contributed to the most recent edition of "Social Media Marketing: A Strategic Approach." In the third edition of this digital marketing textbook, Janna and her co-authors added a great deal of new content and offered extensive re-written material from previous editions. The book focuses on the role of social media marketing, its goals and strategies and offers insight on how to identify target audiences.
Andy Wood
At the RNMKRS international sales competition, sponsored by DELL Technology, professor of marketing Andy Wood was recognized as one of the top 1% of coaches. JMU competed against more than 60 universities representing 1,768 student participants, and two of Andy's students placed in the top 1% in the roleplay category. Students were tasked with selling a line of computers to an AI-driven buyer, and were required to make a 15-minute sales call to the AI bot. 
The JMU students who took part were enrolled in their first sales courses, while many of the competitors had as many as four sales courses completed, making this an especially notable recognition.