We believe an important part of success is caring about others and about your community. Our faculty are active with non-profits and charitable organizations in the community, and they often lead opportunities for students to become involved as well. Read about some of their recent projects: 
James Irving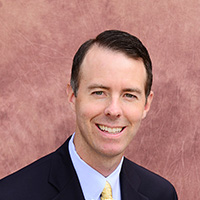 The heart of the College of Business culture is made up of students and faculty, the bonds they form and the knowledge creation they share. Each year, this is celebrated with the Dr. Otto Brenner Memorial Award, named in honor of the professor who won the award for Outstanding Undergraduate Professor more times than anyone else in the history of the College of Business. At the end of each academic year, a recipient is chosen for their outstanding teaching by juniors and seniors within the college. James Irving of the School of Accounting was selected as the recipient of the 2021 award.
David Hayes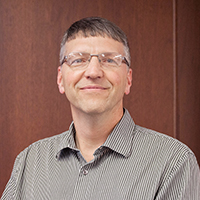 Professor of accounting David Hayes was named a "Best Teaching Innovation Award" recipient by the American Accounting Association (AAA)– Forensic Accounting Section. Hayes' co-authored paper titled "Solving the 'Mystery' of Profiling Fraud: Teaching Students About Occupational Fraud by Examining Episodes of Mystery Diners" won Best Teaching Innovation Paper in the AAA Forensic Accounting Section Best Paper Awards 2020. The teaching uses a popular TV show on 'mystery diners' to frame learning about corporate fraud in a restaurant environment, an employment situation that students are familiar with, rather than a more abstract professional corporate fraud scenario.
Nancy Nichols
Director of the M.S. in accounting program and accounting professor Nancy Nichols is the recipient of the PricewaterhouseCoopers Foundation-sponsored 2020 Outstanding Accounting Educator Award. This award is presented to educators whose sustained and substantive contributions have been at universities other than large doctoral granting institutions and whose career contributions include educational innovation, excellence in teaching, publications, research guidance to graduate students and significant involvement in professional and academic societies and activities.
Tom Dillon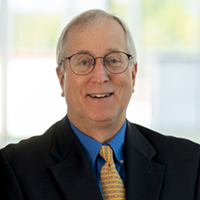 CIS professor Tom Dillon discovered that 95% of the students admitted to his fall CIS 434 class were doing summer internships this year with companies including Deutsche Bank, Amazon and Deloitte. Since he took over teaching the class in 2010, Dillon has pursued and developed relationships with employers and alumni to help students in what is a complex and rich learning opportunity. This year alone, Dillon hopes to see 45 to 50 professional consultants (about 80-90% of them alumni) engage with the class in some way. Preliminary numbers for the last five years show that the top 10 companies involved in mentorships in the 434 class have hired 260 CIS graduates.
Bill Grant
Economics professor Dr. Bill Grant is the 1st place 2019 Madison Vision Teaching Award recipient. This award is jointly sponsored by the Faculty Senate and the Student Government Association.  It recognizes a commitment to excellence in teaching while displaying JMU's principles of Vision and Engagement through development of deep, purposeful and reflective learning, while uniting campus and community in the pursuit, creation, application and dissemination of knowledge.