We believe an important part of success is caring about others and about your community. Our faculty are active with non-profits and charitable organizations in the community, and they often lead opportunities for students to become involved as well. Read about some of their recent projects: 
Luis Novoa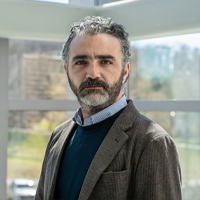 Luis Novoa, assistant professor of computer information systems and data analytics, is the recipient of this year's Distinguished Teacher Award. Dr. Novoa teaches challenging data analytics courses at both the undergraduate and graduate levels, employing innovative instructional tools to motivate and inspire his students. In addition to his classroom duties, he has been a major contributor to the development of a supply-chain analytics certificate.
Barkley Rosser
Professor of economics Barkley Rosser recently had his latest book, "Foundations and Applications of Complexity Economics" published by Springer Nature. A survey of economic complexity in all its aspects, the book focuses on foundational, interdisciplinary ideas and draws together multiple themes to create a broad transdisciplinary framework through which to view complexity.
Janna Parker
Professor of marketing Janna Parker has contributed to the most recent edition of "Social Media Marketing: A Strategic Approach." In the third edition of this digital marketing textbook, Janna and her co-authors added a great deal of new content and offered extensive re-written material from previous editions. The book focuses on the role of social media marketing, its goals and strategies and offers insight on how to identify target audiences.
Andy Wood
At the RNMKRS international sales competition, sponsored by DELL Technology, professor of marketing Andy Wood was recognized as one of the top 1% of coaches. JMU competed against more than 60 universities representing 1,768 student participants, and two of Andy's students placed in the top 1% in the roleplay category. Students were tasked with selling a line of computers to an AI-driven buyer, and were required to make a 15-minute sales call to the AI bot. 
The JMU students who took part were enrolled in their first sales courses, while many of the competitors had as many as four sales courses completed, making this an especially notable recognition. 
James Irving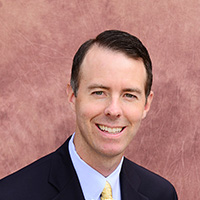 The heart of the College of Business culture is made up of students and faculty, the bonds they form and the knowledge creation they share. Each year, this is celebrated with the Dr. Otto Brenner Memorial Award, named in honor of the professor who won the award for Outstanding Undergraduate Professor more times than anyone else in the history of the College of Business. At the end of each academic year, a recipient is chosen for their outstanding teaching by juniors and seniors within the college. James Irving of the School of Accounting was selected as the recipient of the 2021 award.