We believe an important part of success is caring about others and about your community. Our faculty are active with non-profits and charitable organizations in the community, and they often lead opportunities for students to become involved as well. Read about some of their recent projects: 
Ron Rubin
Finance professor Ron Rubin serves as the faculty advisor for the Financial Management Association (FMA) student organization. In 2021, the JMU chapter celebrated its seventh year of being designated a Superior Chapter, an award given to less than 10% of chapters worldwide.
Founded in 1970, the FMA is an international professional organization of financial executives, analysts, professors and students and a global leader in developing and disseminating knowledge about financial decision making. They are currently the largest finance organization devoted to bridging the gap between finance theory and practice.
Molly Brown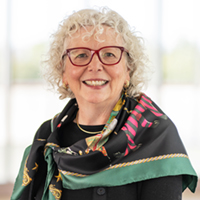 Associate Dean of Undergraduate Programs Molly Brown was named Beta Gamma Sigma 2021 Chapter Advisor of the Year. The BGS Chapter Awards Committee selected her based on her ongoing commitment to and support of the students and the JMU BGS chapter. Molly took over as advisor starting in 2014, and the chapter has been named a Highest Honors Chapter every year since.
Alexander Gabbin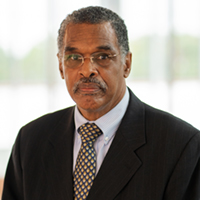 Professor and director of the School of Accounting Alex Gabbin was interviewed as part of a celebration of the origin of the National Black MBA Association (NBMBAA), now 50 years old, which was co-founded by Gabbin and two other University of Chicago Booth students. The group now has 20,000 members in 39 chapters coast to coast, and provided $1 million in scholarships to members in 2019.
The only surviving organizer of the 1970 conference, Gabbin hosted a virtual reunion on April 3, 2020 after the scheduled luncheon had to be cancelled due to the pandemic.
You can read the interview here: https://www.chicagobooth.edu/magazine/nbmbaa-founding-members?sc_lang=en
Jeffrey May & Shawn Lough
The JMU chapter of AIS was recognized for Outstanding Community Service for the 2018-2019 year, after their work on the JMU DIGITAL and CyberDay events. AIS is the premier professional association for individuals and organizations who lead the research, teaching, practice and study of information systems worldwide. Jeff May was the faculty advisor during the 2018-2019 academic year, and Shawn Lough has served as advisor since 2019.
Sandra Cereola
Congratulations to professor of accounting and Johnson Lambert Faculty Scholar Sandra Cereola, who is the recipient of a 2019 Outstanding Faculty Advisor Award from Beta Alpha Psi, the international honor society for accounting, finance and information systems students at AACSB institutions. This year the award was bestowed to only six of the over 300 faculty advisors worldwide, which puts Cereola in quite an exclusive group. JMU's Beta Alpha Psi chapter has distinguished itself in its more than 20-year existence and this is further proof of its exceptional nature. 
Barkley Rosser
Congratulations to president-elect Barkley Rosser! The professor of economics and international business was recently elected as President of the Society for Chaos Theory in Psychology and the Life Sciences (SCTPLS). His nomination and subsequent election occurred during the business portion of the 29th annual SCTPLS conference held in Orange, Ca. in August. The SCTPLS website can be found at https://www.societyforchaostheory.org/home/
Nancy Nichols
After recent elections by the American Accounting Association, Nancy Nichols will be serving as Council Chair-Elect. The Council's role is both advisory and decision-making, advising the Board of Directors on certain matters and making organizational decisions on other matters. Congratulations Nancy!