We believe an important part of success is caring about others and your community. Our faculty are active with nonprofits and charitable organizations in the community, and they often lead students to become involved as well. Read about some of their recent projects:
Alex Gabbin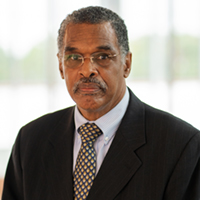 Alex Gabbin, director of the School of Accounting, professor of Accounting and KPMG Professorship recipient, was recently recognized as a founder of the National Black MBA Association (NBMBAA).
The NBMBAA's 45th Annual Conference and Expo honored Alex as one of the leaders responsible for founding the NBMBAA, stating that his "pioneering spirit, unwavering resolve, and transformative ideas have left an indelible imprint on both our organizations and the countless lives it has touched."
Nicole Wright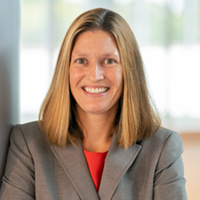 Nicole Wright, associate professor of Accounting and Cherry Bekaert Faculty Scholar was appointed as academic co-editor of Current Issues in Auditing, an American Accounting Association peer-reviewed journal. The publication is devoted to promoting dialogue between academics and practitioners on issues currently facing the auditing-practice community. Its goal is to bring academic research to practice in a way that is useful and impactful to the audit and business world. More information about the publication can be found here.
Ruairi Walsh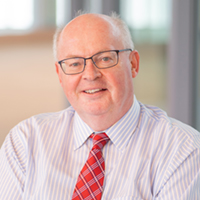 Ruairi Walsh, lecturer in Business Management, serves as an advisor to the JMU student chapter of the Society for Human Resource Management (SHRM).
His steady guidance and wise counsel resulted in the chapter receiving the 2022-2023 Superior Merit Award from SHRM. Chapters are recognized based on operations, chapter programming and professional development of members, support of the human resource profession and SHRM engagement.
Susan Ferguson
Virginia Governor Glenn Youngkin has announced the appointment of Susan Ferguson, CPA, an instructor in James Madison University's School of Accounting, to the board of directors of the Virginia529 College Savings Plan. The board is an 11-member body consisting of experts in finance, investment management and higher education.
Ferguson served on the board of the Virginia Society of Certified Public Accountants from 2012 to 2015. From 2015 to 2019, she was a member of the Virginia Board of Accountancy (2015 – 2019), serving as its chair during her final year. She remains an active participant on the VBOA's enforcement committee.
Ferguson is also a member of the National Association of State Boards of Accountancy's education committee and earlier served on its ethics committee.
John Kruggel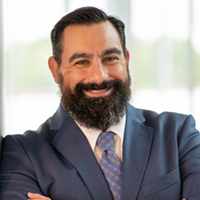 Director of the Center for Economic Education and Lecturer of Economics, John Kruggel, was recognized at the National Association of Economic Educators conference as this year's Rising Star.
Kruggel has been serving the CEE since 2018 when he joined JMU as the center's assistant director. In 2022, he became the director for the center, a testament to his early-career dedication to economic education. 
The Rising Star Award encourages and recognizes an individual who has made extraordinary contributions to economic education programs and demonstrates the dedication and potential to be a strong leader in the future.
Amy Connolly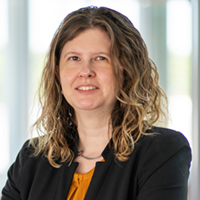 Amy Connolly, assistant professor of CIS/BSAN, was recently the recipient of two service awards.
From the Association for Information Systems Special Interest Group Social Inclusion, Connolly received the organization's first "Outstanding Service Award."
She was also named "Best Associate Editor" for the ICIS Track "Societal Impact of Information Systems." The award recognized her efforts recruiting reviewers for conference papers in the track. AEs perform an important function in building the conference program and providing constructive feedback to authors to improve their research.